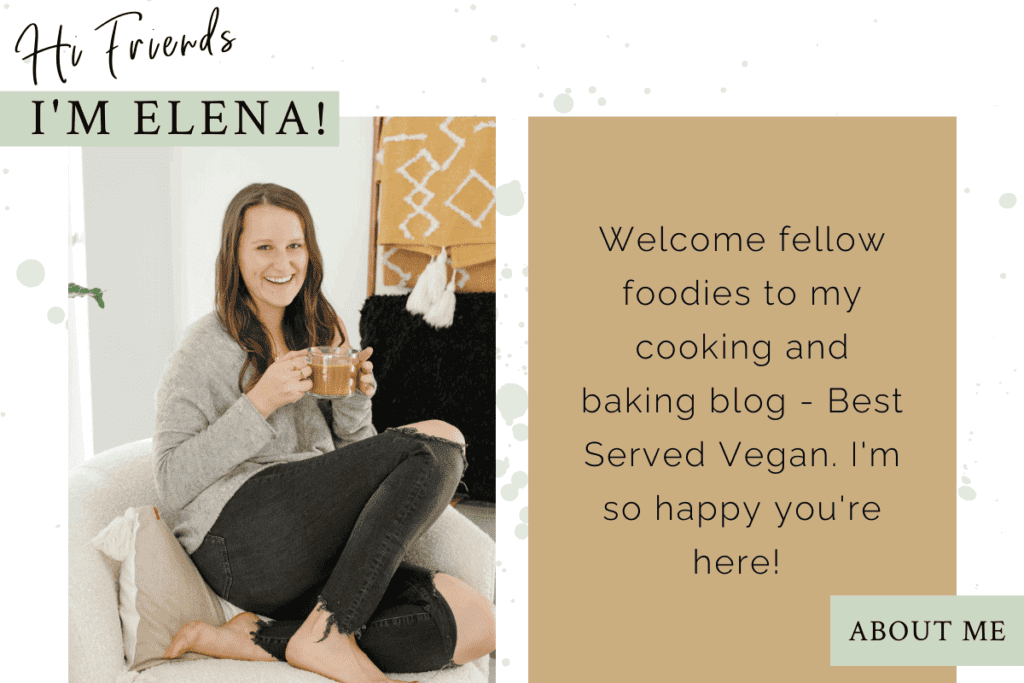 As the name of the blog suggests... I think meals are best when they are served vegan! I have slowly transitioned into the vegan lifestyle over the past decade, and have a passion for creating.
If you've ever been curious about whipping up a delicious vegan dish but had no idea where to start, I've got your back!
I wanted to start this blog to teach others that vegan meals can be delicious and made with ingredients you are used to. Vegan or not - there is a recipe on Best Served Vegan that I'm sure you'll LOVE.
If you want to dive right in and get to cooking, click here to head to my recipe index!
You can also view my portfolio here!
Get to Know Me: 5 Fast Facts
My boyfriend, David, went to culinary school (winning), and is the mind behind most of the Best Served Vegan recipes.

The BIGGEST thing standing in my way when initially trying to go vegan was cheese. Saying I loved cheese is a huge understatement! To help me in my vegan pursuits, my mom bought me a book called The Cheese Trap by Neal D. Barnard. I got halfway through the book and have been vegan ever since!

I could eat pasta every single day of my life if you let me. Plain pasta with butter, Mac-n-cheese... you name a pasta dish, I'll help you eat it!

I went to the University of Michigan and will forever GO BLUE (sorry to any Ohio State people reading this)!

I have a puppy named Ollie who is a Rottweiler Dalmatian mix (or as I like to call him... a Rottmatian).
Let's Connect
If you try any of my recipes make sure to rate and leave a comment for me because I'd love to hear your thoughts! Having a craving for even more content? Follow along with me on Instagram, Pinterest and Facebook.