A guide for the best vegan Starbucks drinks. From vegan Frappuccino's to low-calorie drinks, get ready to find your new favorite drink!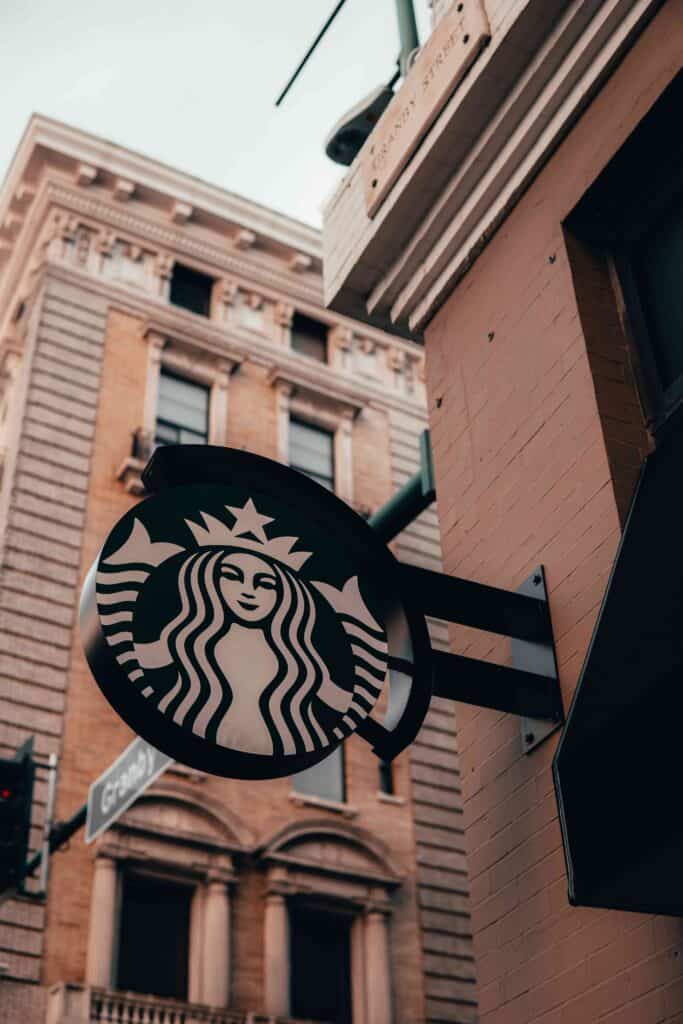 Vegan and Dairy-Free Milks
Most Starbucks locations have four milk alternatives for my vegan and dairy-free friends to choose from:
Almond milk
Coconut milk
Soy milk
Vegan and Dairy-Free Syrups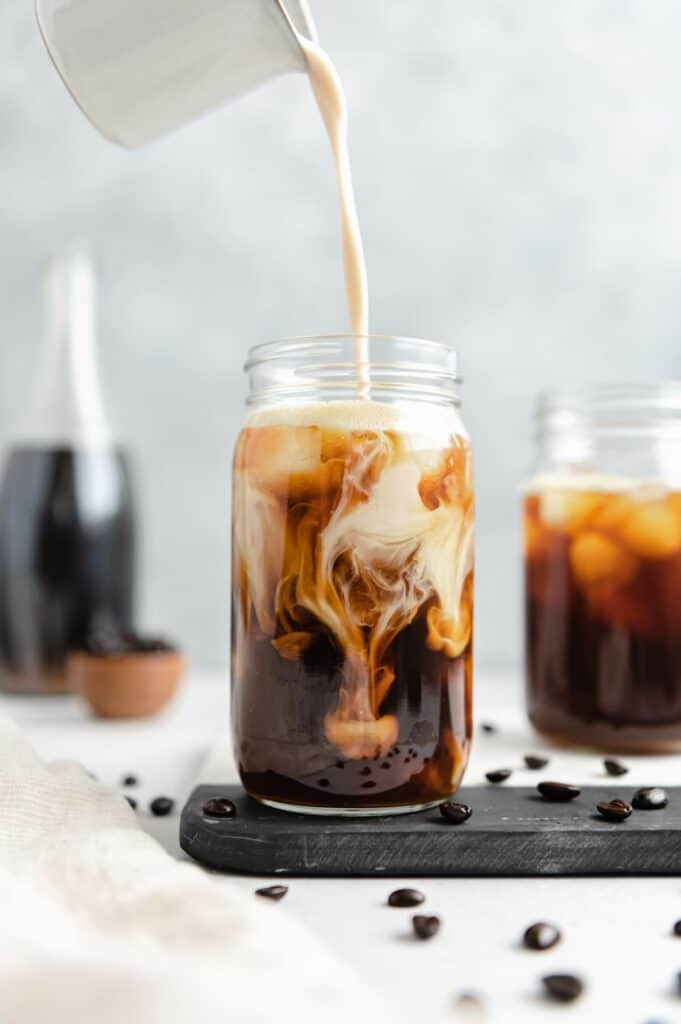 There are plenty of vegan syrup options at Starbucks that you can order for added flavor in your drink:
Almond syrup
Caramel/sugar-free caramel (not the caramel drizzle)
Gingerbread syrup (seasonal)
Hazelnut/sugar-free hazelnut syrup
Macadamia syrup
Mocha syrup
Peach syrup
Simple syrup
Toffee-nut syrup
Vanilla Syrup
Non-Vegan Starbucks Ingredients to Avoid
Below is the list of ingredients you should avoid when trying to order a vegan drink:
Anything with pumpkin spice
Caramel brulee
Caramel drizzle
Chai mix
Cinnamon dulce topping
Cloud foam
Java chips
Protein powder
White mocha
Whipped cream
The Best Vegan Drinks to Order at Starbucks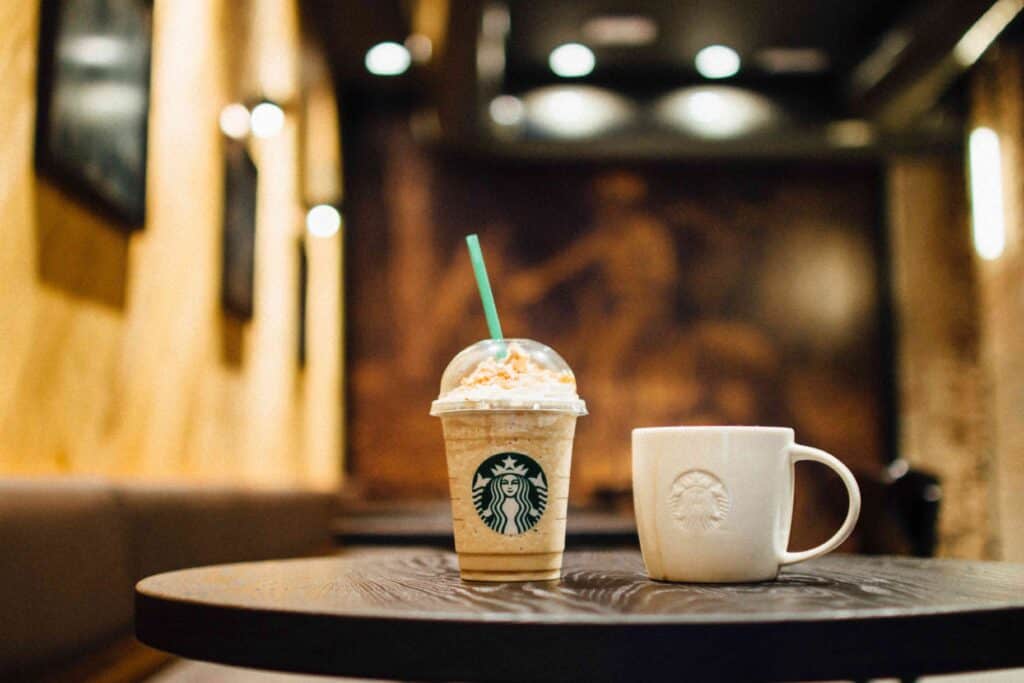 I want to provide you with some drinks you might not have thought of ordering from Starbucks before if you're vegan or dairy-free. Obviously, you can order the classic drinks (coffee, nitro cold brews, lattes, teas, lemonades, etc.) and make them vegan by requesting dairy-free milk and ensuring none of the syrups and/or add-ins I listed above aren't in them.
Here is my list for the best vegan drinks to order at Starbucks:
The Best Vegan Drinks on Starbuck's Secret Menu
Did you know that Starbucks has a secret menu?! Yes, it's true, and it has plenty of vegan options too:
London Fog: Ask for an earl grey tea misto with the milk of your choice and two pumps of vanilla.
Chocolate Turtle Latte: Order a latte with the dairy-free milk of your choice and add a pump of toffee nut syrup and a pump of mocha syrup.
Captain Crunch Frappuccino: A drink to bring back all of the nostalgic memories! Request a Strawberry Creme Frappuccino with dairy-free milk, one pump of hazelnut, one pump of toffee nut, and one pump of caramel syrup.
Nutella Frappuccino: Ask for the mocha frappuccino with dairy-free milk, two pumps of hazelnut syrup, and no whipped cream.
Mojito Refresher: To get this refreshing drink, order a cool lime refresher with one pump of classic syrup and one pump of peppermint syrup.
Vegan Food Options at Starbucks
Starbucks doesn't stop at drinks. They also have vegan food options! From breakfast to snacks, here are the vegan food options at Starbucks:
Impossible Breakfast Sandwich: A new addition to the Starbucks lineup, the Impossible Breakfast Sandwich! As is, the sandwich comes with egg and cheese, but you can request it without.
Cinnamon raisin, plain, everything, and sprouted grain bagels: Starbucks doesn't have vegan cream cheese yet (fingers crossed), but I like to order a bagel with their avocado or almond butter spread.
Classic and Blueberry Oatmeal: A hearty breakfast option that comes vegan as is!
Chickpea Bites & Avocado Protein Box: A fully plant-based box with chickpea bites, snap peas, mini carrots, dried cranberries, mixed nuts, and avocado spread!
Lentils & Vegetable Protein Bowl With Brown Rice: A great grab-and-go lunch option with lentils, butternut squash roasted tomatoes, and brown rice.
Kind Bars: Some of the Kind Bars have honey or milk chocolate, so check the label before buying!
That's It Fruit Bars
Hippeas White Cheddar Puffs
Squirrel Brand Nuts
Justin's Dark Chocolate Peanut Butter Cups
Peter Rabbit's Fruit Purees
Sea Salt Chips
Emmy's Organic Coconut Cookies
That is all for your vegan Starbucks guide! Comment below your go-to Starbucks order. Make sure you are also following along on Instagram and Pinterest for more food inspiration!
Check Out Some of My Other Blog Posts
Pin the image below so you always have this guide to refer back to!