Are you a food photographer looking to up your game? Check out my top tips and recommendations for food photography backdrops!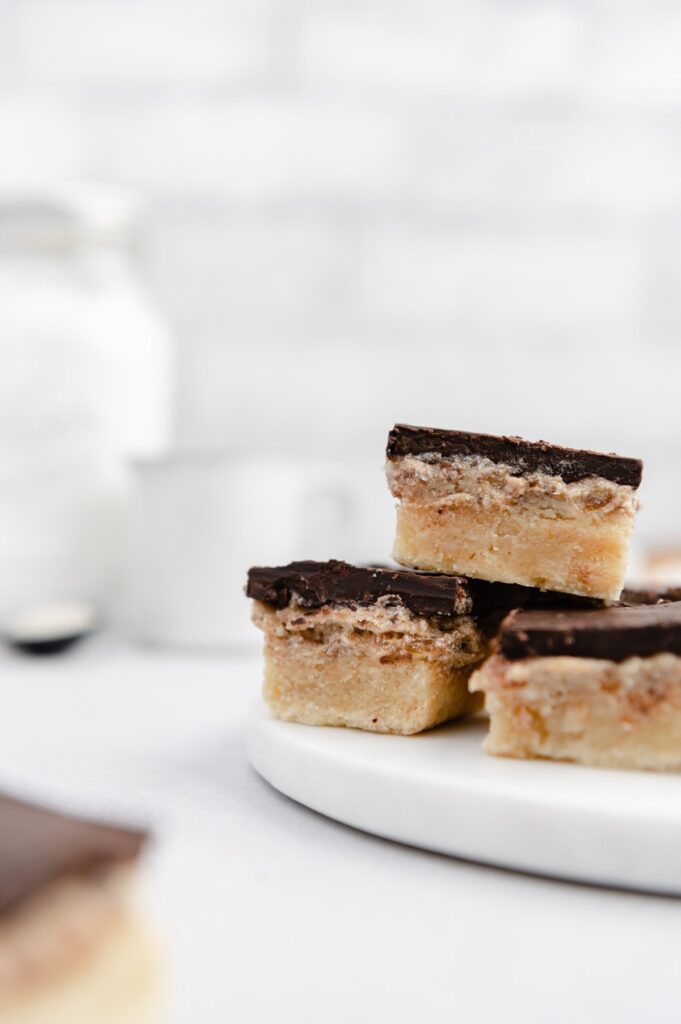 The foundation of every food photography shoot - BACKDROPS! I think it is safe to say that most food photographers have an addiction to props and backdrops. It is tough for me to pass up a matte ceramic plate or beautiful textured backdrop.
Today, I wanted to dive into the world of food photography backdrops and share some of my absolute favorite places to buy or DIY your own backdrops!
General Tips for Food Photography Backdrops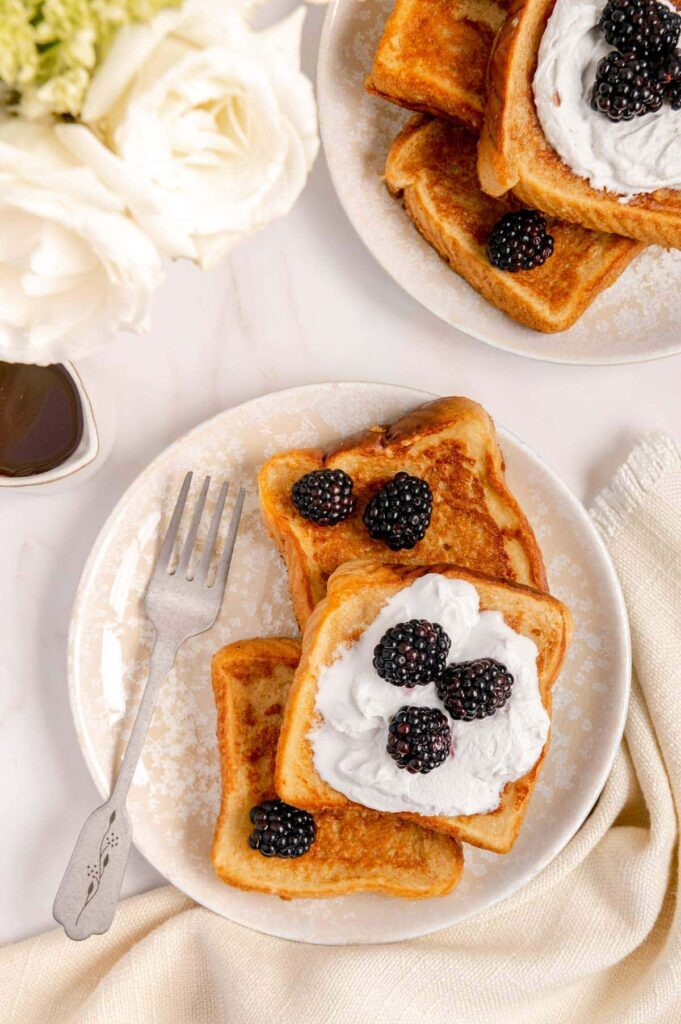 Before you start filling up your online cart, there are general "rules" to follow when selecting backdrops for food photography. Here are my top tips to keep in mind while you're scrolling and shopping:
Select a Matte Backdrop
In food photography, matte is your best friend! Glossy or shiny surfaces weirdly reflect light and distract from the star of the show - the food! So always make sure any backdrop (or prop) you buy is matte.
Ensure the Backdrop can be Whipped Down
It is nearly impossible to survive an entire shoot without a single spill. So look for backdrops that you can easily wipe down and that don't stain when you spill on them.
Find Backdrops with Texture and Interesting Elements
Backdrops should enhance the overall look and feel of your scene. Find backdrops that have texture and interesting elements, so your scene doesn't fall flat. However, there is a fine balance here. The main subject of your photo should always be the food, so you don't want a backdrop that is too out there and distracts from the star of the show.
Opt for Neutral Colored Backdrops
Similar to the above point, your backdrops are the supporting actor, not the main star. Bright colored backdrops or super out there backdrops will draw the viewer's eyes to the backdrop instead of the food. Especially if you are just starting out in food photography, I highly recommend starting with a couple of neutral backdrops that you can shoot on over and over again. Then, as you grow, you can definitely invest in and play around with backdrops that are more vibrant for specialty shots.
Get the Proper Size
Luckily, food photography backdrops don't take up a lot of space. You want to make sure you have enough surface area to get those flay lay shots and full scenes but don't need something huge to accomplish that. Generally, all of my backdrops fall somewhere between two or three feet on all sides.
Go for the Backdrops that are More Blue
Generally, most food leans more towards the warmer, more yellow tones. This means you want to select backdrops that lean a little bluer so your food will really pop!
Now that you know exactly what to look for in a backdrop, here are some of my favorite places to shop for them including budget-friendly shops and ideas for how to DIY your own backdrop!
Bessie Bakes Backdrops
Bessie Bakes Backdrops offers various options, from classic marble backdrops to stunning dark and moody backdrops. All of their backdrops are super lightweight and completely stain-resistant. The greatest part about Bessie Bakes Backdrops is that they are available on Amazon Prime! So if you're looking for a new backdrop in a pinch, then Bessie Bakes is your go-to.
Capture by Lucy
Capture by Lucy sells digitally printed vinyl backdrops and is based in the UK but ships worldwide! The coolest part about their website is every backdrop has a story. The founder of Capture by Lucy, Lucy Heath, traveled the world and took pictures of distressed wood buildings, Moroccan tiles, and marble slabs. These eventually served as the inspiration for many of the backdrops on the site!
Home Depot
Home Depot is a hidden gem for backdrops on a budget! They have aisles upon aisles of affordable tiles. The tiles you can get at Home Depot are on the smaller side, which isn't ideal for flat lays or if you prefer a lot of white space, but you can definitely make them work. They also have peel and stick tiles that you can stick on a poster board, and they look like realistic backsplashes!
Replica Surfaces
Replica Surfaces is a staple backdrop company in the food photography world. They don't have a huge selection, but they do have every basic backdrop you could need. From marble to subway tile to cement and more, Replica has all of the classic backdrops covered. Additionally, they offer great bundle pricing if you buy multiple backdrops at one time, and every order comes with attachable stands to hold your backdrops together.
Woodville Workshop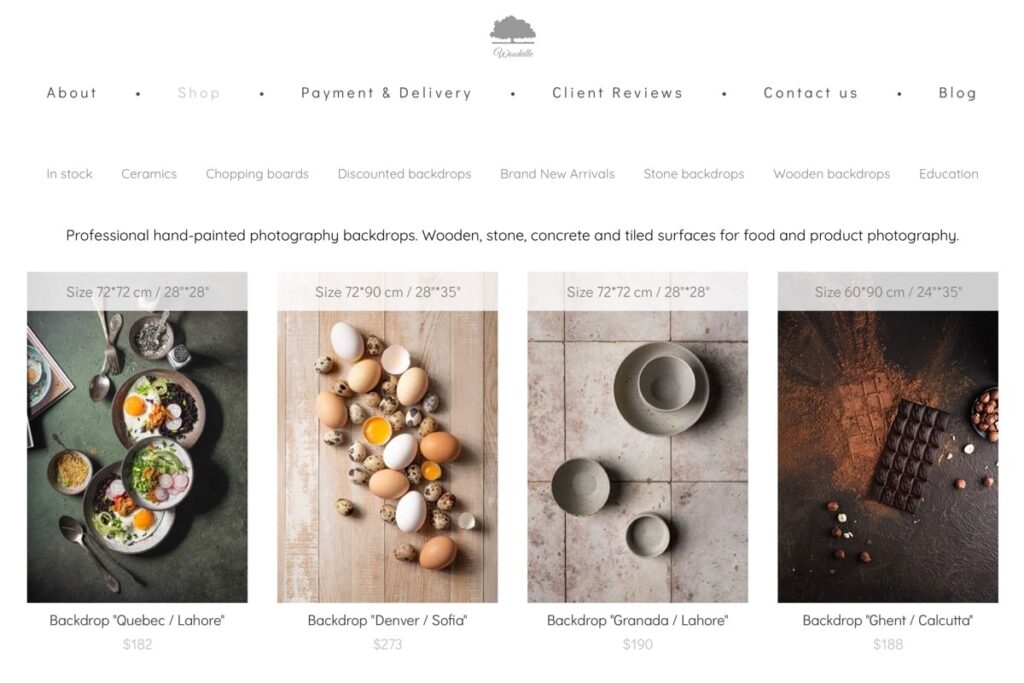 Woodville Workshop backdrops are more of an investment but completely worth it! Each backdrop is beautifully crafted and extremely well-made. They offer wooden backdrops made from wooden planks or stone-like backdrops made from plywood, so they are very sturdy and a bit heavier than your typical backdrop. A nice feature of their backdrops is that they are double-sided, so you get two backdrops in one. In addition, you have the option to choose from their premade backdrops or completely customize a backdrop of your very own!
DIY Backdrops
Lastly, I had to mention that if you're the DIY type then you can make your own backdrop! Some of my favorite backdrops I've seen on Instagram have been handmade. Joanie from The Bite Shot has a great video tutorial on DIY Backdrops for Food Photography if you're interested!
In addition to DIY backdrops, you probably already have things on hand that can serve as a backdrop if you needed something immediately. Here are some ideas for makeshift backdrops:
Cutting boards
Linens like curtains, pillowcases, or bed sheets
Metal trays or cookie sheets
Distressed wood
Parchment paper
Newspaper or book pages
I hope you feel more confident in your food photography after reading through this post! If you learned anything I hope that it is you can find beautiful backdrops in any budget!
Craving More Vegan Content? Check out my other blog posts: