Have you always wanted to know the difference between vegan vs. vegetarian vs. plant-based diets? Here's an outline of what each diet entails, how they're the same, and how they're different!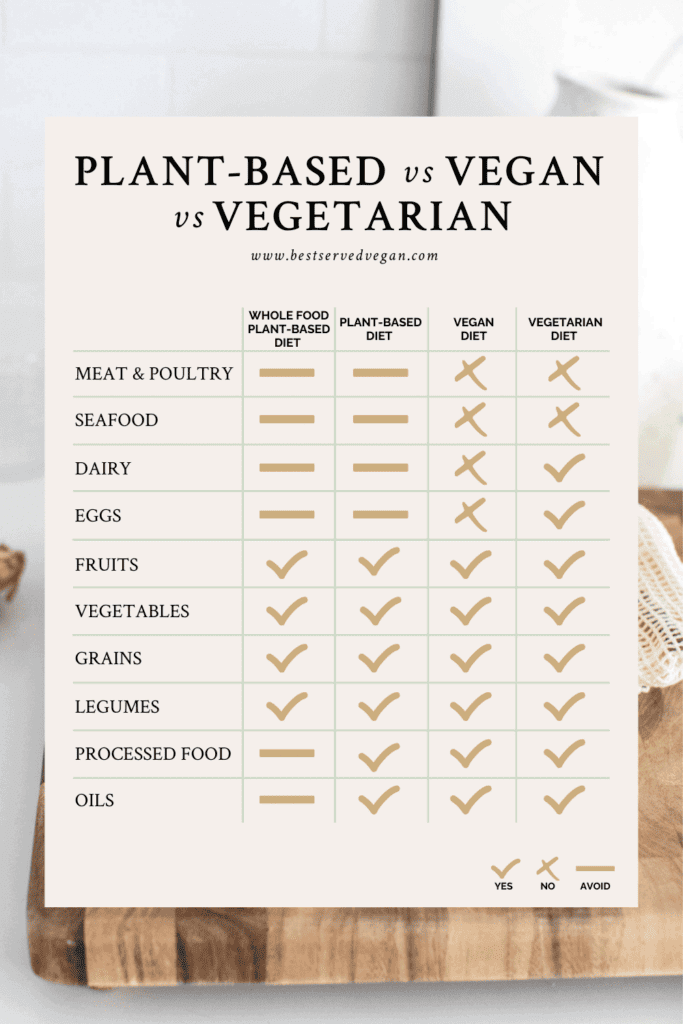 In recent years, more and more people have cut back or completely eliminated animal products from their diets (woohoo)! This has led to brands like Beyond Meat becoming widely available at most major grocery stores and restaurants like Starbucks offering more vegan, vegetarian, or plant-based options. But, what exactly is the difference between the labels vegan vs. vegetarian vs. plant-based?
The subtle differences between each diet can get quite confusing. So, let's sort out the terms and get a handle on what really is the difference between vegan vs. vegetarian vs. plant-based!
What is a Vegetarian Diet?
Vegetarian, I would say, is the most straightforward term of the three. People that are vegetarians avoid meat specifically. This includes beef, pork, poultry, and seafood. There are many reasons why (ethical, religious, health, environmental, etc.) people choose to be vegetarian.
Generally, vegetarians still eat eggs and dairy. However, there are variations of the vegetarian diet:
Flexitarian: A flexitarian is exactly what it sounds like - someone who is flexible with their diet. Flexitarians try to avoid meat products as much as possible but will sometimes eat meat. For example, a flexitarian might choose a meat option when eating out at a restaurant or buy consciously-sourced meat from a local farmer.
Lacto-Vegetarian: The prefix "lacto" refers to milk. Lacto-vegetarians include dairy products like milk, cheese, and yogurt in their diets, but they don't eat any meat products or eggs.
Ovo-Vegetarian: "Ovo" comes from the Latin word "ovum," which means eggs. Ovo-vegetarians avoid all meat and dairy products but will eat eggs.
Lacto-Ovo Vegetarian: A lacto-ovo vegetarian is basically a fancier term for vegetarians. People choosing this diet avoid meat products but will eat both dairy and eggs.
Pescatarian: A pescatarian avoids meat products like beef, poultry, and pork but will eat fish and seafood. It's really a case-by-case basis for pescatarians as to whether they incorporate dairy and/or eggs into their diet or not.
What is a Plant-Based and Whole-Food Plant-Based Diet?
Doctor T. Colin Campbell coined the term plant-based in the 1980s while writing his book The China Study. I'm sure you've also heard of the term whole-food plant-based diet that gained popularity through the Forks Over Knives documentary. There is a difference between a whole-food plant-based diet and a plant-based diet. To make it more confusing, both of these diet choices can differ drastically from person to person.
Typically, a person eating a whole-food plant-based diet or a plant-based diet excludes or minimizes food derived from animals like meat, dairy, and eggs. However, unlike those choosing a vegan lifestyle, food derived from animals aren't entirely off-limits for those eating a plant-based or whole-food plant-based diet. The goal is to eat a diet mostly or entirely made up of plant foods. While some people who practice this diet never eat meat, dairy, or eggs, some do. That is why on the table I created I opted to put
The plant-based and whole-food plant-based diets differ in that the latter diet option also tries to eat unrefined and minimally processed foods. This includes things like white bread, white rice, packaged meats, and junk snack foods. The focus is eating whole foods like fruits, vegetables, legumes, seeds, nuts, and whole grains.
What is a Vegan Diet?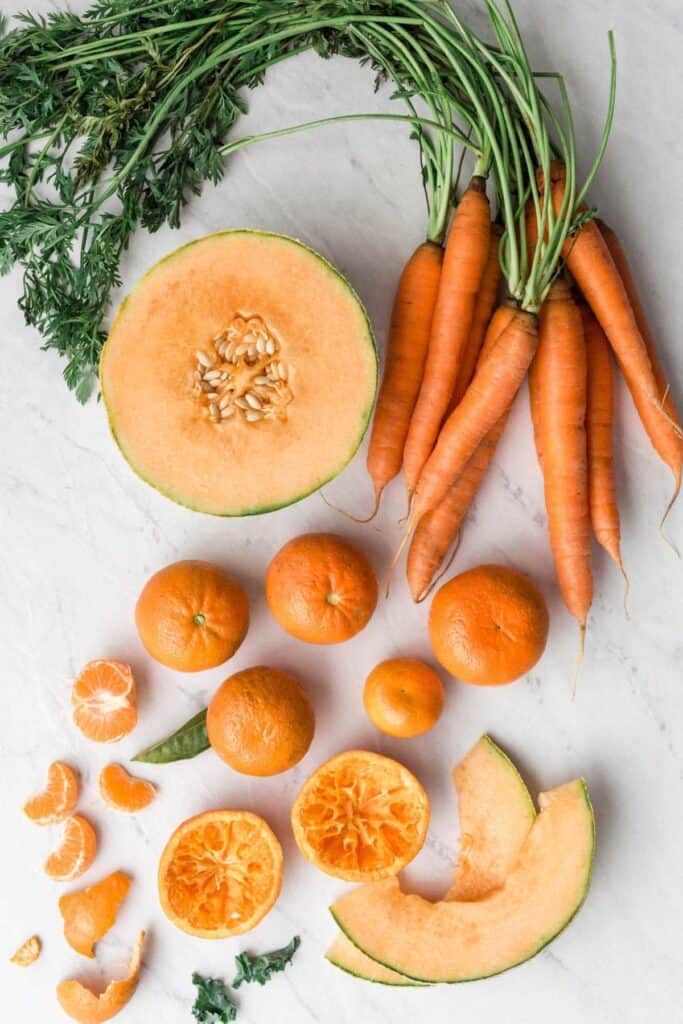 I really like the way that The Vegan Society defines veganism:
"Veganism is a philosophy and way of living which seeks to exclude—as far as is possible and practicable—all forms of exploitation of, and cruelty to, animals for food, clothing or any other purpose; and by extension, promotes the development and use of animal-free alternatives for the benefit of animals, humans and the environment. In dietary terms, it denotes the practice of dispensing with all products derived wholly or partly from animals."

- The Vegan Society
While the vegetarian and plant-based terms only refer to a diet choice, veganism transcends diet. A vegan's hope is to reduce the suffering and exploitation of animals as much as possible. While diet is a huge part of that, being vegan is also a lifestyle.
Vegan's avoid eating anything derived from animals. This includes the obvious stuff like meat, dairy, and eggs and the not-so-obvious things like honey, gelatin, and some white sugars. Vegans also like to reduce animal suffering in all aspects of their lives. This involves not purchasing clothing or home materials made from leather, fur, or suede. In addition, vegans avoid makeup and beauty brands that contain animal products or are tested on animals.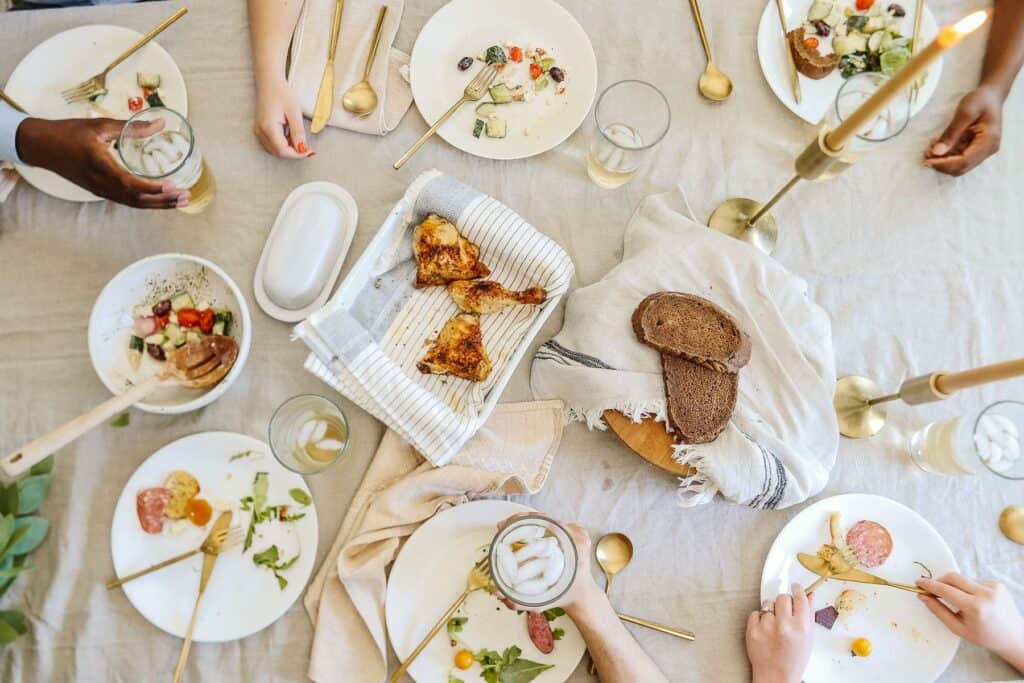 Do you feel like you have more of a handle on the differences between vegan vs. vegetarian vs. plant-based diets? Let me know your thoughts below in the comments. Also, make sure you are also following along on Instagram and Pinterest for more vegan food inspiration!
Check out other blog posts you might be interested in: