Whether you're a beginner vegan or a seasoned pro, knowing these vegan food hacks will change your life!
Like many lifestyle changes, going vegan can be a bit of an adjustment. You might feel a little lost, and that's totally okay! (By the way, if you're a new vegan you can check out my two handy guides to going and staying vegan here and here).
And even if you've been vegan for years, there are so many little vegan hacks that can make your life loads easier! To help you out, I'm going to give you the rundown on ten different vegan food hacks so you can level up as a vegan!
10 Vegan Food Hacks
Trust me, these vegan food hacks will have you making delicious food and saving time, money, and effort in no time!
Quickly identify vegan friendly goods while shopping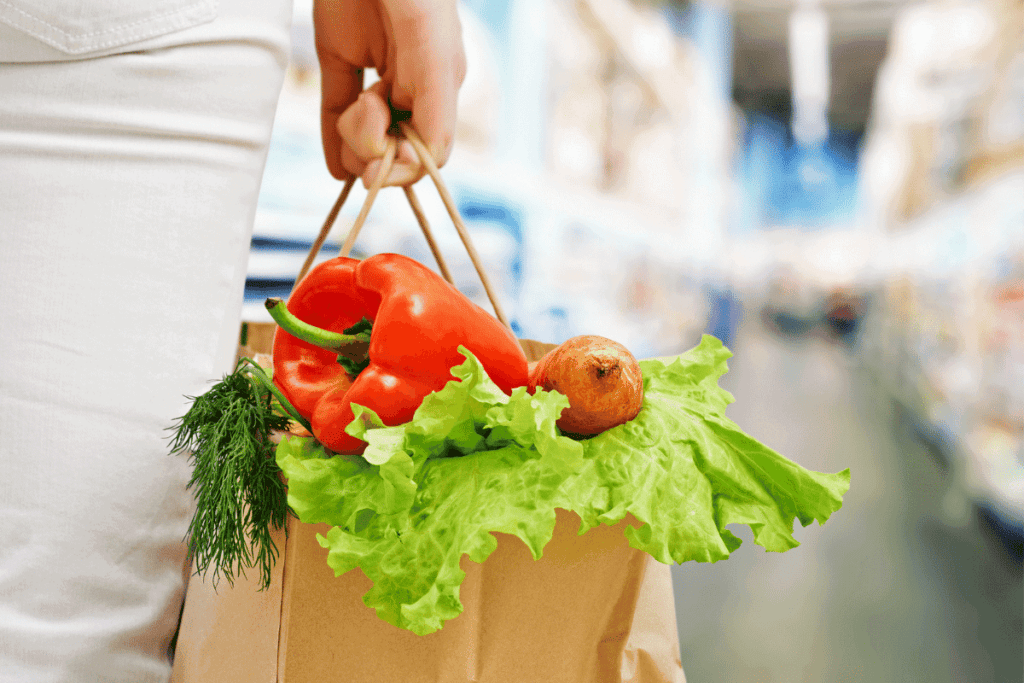 Ever find yourself at the grocery store looking at a package and wondering if its contents are vegan friendly or not? Of course you have! That's just part of the vegan life. If you stand there and look through every single ingredient on the ingredient list, though, that is not the way. Luckily, I'm here to tell you that there's a hack for this!
Instead of reading every ingredient, skip to the bottom. In most cases, packaged foods will list common allergens just beneath the ingredient list. As milk is a common allergen, you can quickly figure out if those crackers happen to contain dairy by simply checking there. If it says something like "Contains wheat and soy," then you're good to go! (Unless you have a gluten or soy sensitivity, of course.) As a vegan, you'll want to watch out for milk and egg listed here.
Maximize your nutrition
There are two important things going on when it comes to nutrition. First, there's the consumption of nutritious food. Second, there's the actual absorption of the nutrients.
If you want to boost your nutrient absorption, which is ultimately what matters most, keep in mind the following hacks:
Lean into tofu's versatility
Tofu is soooo versatile! You can make vegan classics such as tofu scramble or cube it for delicious stir-fries and curries. But a less commonly used variety of tofu is silken tofu. Silken tofu has a high water content and is particularly soft.
So, while silken tofu isn't great for pressing and cooking, it's wonderful to throw in the blender for a quick and easy base to dressings and sauces. And while we're on the topic, be sure to press your tofu before cooking it!
Learn how to "veganize" dishes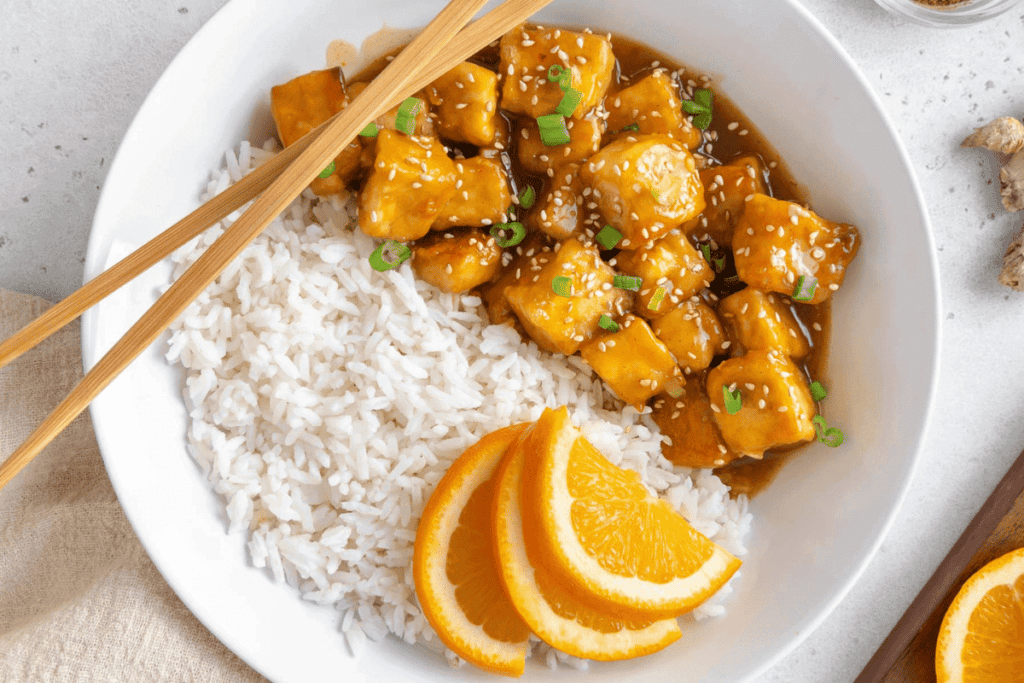 Knowing how to "veganize" dishes is super important. First of all, it helps you transition to being vegan because you'll enjoy your food more if you veganize your old favorites. Second, it'll help you impress non-vegans, and food is a great way to convince people to consider eating more vegan food. Just saying…
To learn some simple ways of veganizing recipes, check out my handy guide to easy vegan food swaps. Plus, in the age of the internet, you can simply type in any given recipe or dish and add the word vegan! Chances are you'll find a recipe (if not dozens!).
Sauce it up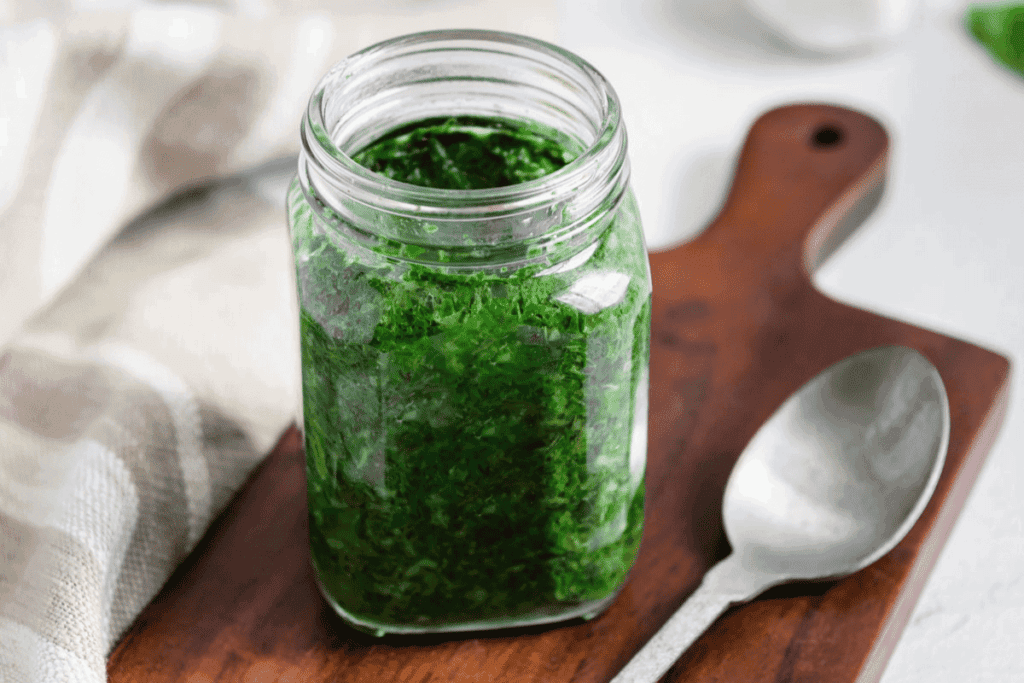 Unfortunately, a lot of new vegans start out eating very bland meals. Like a bowl of quinoa with vegetables. While that's of course decently healthy, it's basically flavorless! Instead, you can cook that quinoa in vegetable broth, roast the vegetables with a little olive oil and herbs, and, most importantly, use a delicious sauce, dip, or dressing!
There are so many delicious vegan sauce recipes online, so just do a little research! Some of my favorites to make at home are peanut sauce, garlic aioli, tahini dressing, guacamole, pesto, sour cream (from cashews!), and alfredo sauce (also from cashews!). Side note: cashews are magical.
Liquid smoke = bacon flavor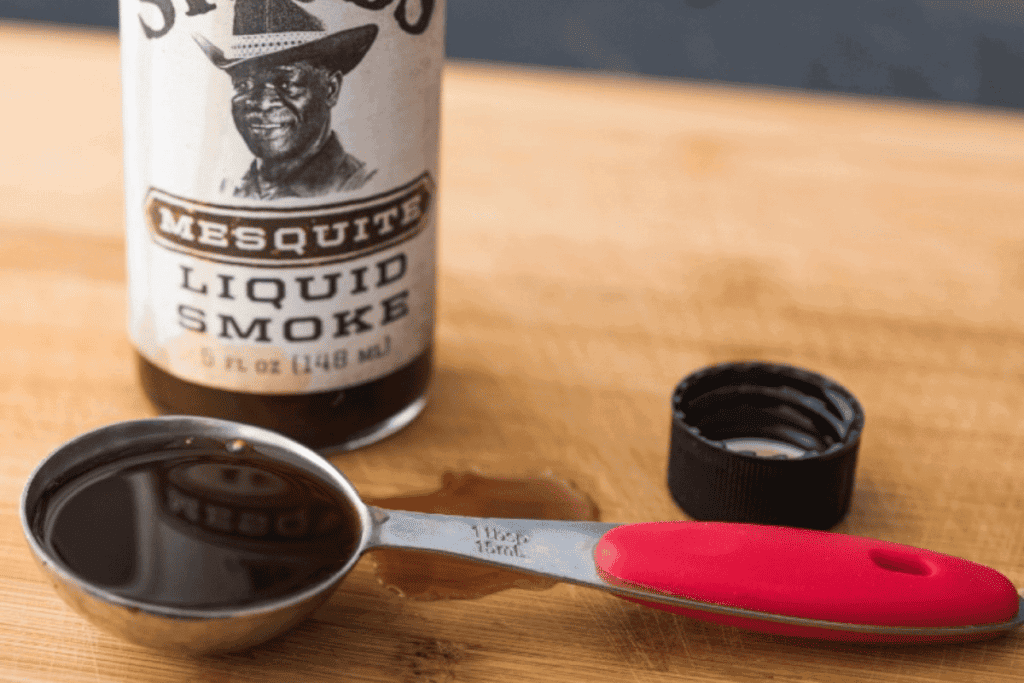 Liquid smoke is one of those vegan-friendly things that just doesn't seem like it should be vegan. After all, it has that rich, smokey smell and flavor that we associate so much with barbeque. And of course, traditional barbeque involves a lot of meat.
Luckily for us, liquid smoke is simply made by distilling the liquid produced by smoke colliding with cold air. I love to add liquid smoke to the marinade I use for making TLT's—Tempeh-Lettuce-Tomato sandwiches! It really helps give it more of a "bacon-y" taste.
No fish? No problem
There has been some amazing innovations in the vegan seafood game. There are even restaurants now that specialize in just vegan seafood!
Many people transition to veganism from pescatarianism (eating fish but not other meat), so it's great if you can show them that you can still get that seafood flavor without the actual seafood!
To replicate the seafood texture, you can use chickpeas, tempeh, oyster mushrooms, artichokes, jackfruit, and more. For that ocean-y flavor, add seaweed! You can use dulse flakes or kelp flakes or crumble up seaweed.
Make a flax/chia gel for smoothies
Chia and flax have gotten quite popular in recent years, which is great! They're nutritional powerhouses, delivering a robust quantity of Omega-3s, fiber, and protein.
Many people like to add them to their smoothies or protein shakes. While that's all good and well, I've found that they mix waaayy better if I've created a type of "gel" with them first. To do so, simply mix 3 tablespoon of hot water for every 1 tablespoon of flax/chia seeds, then stir it together and let it set for about 10-20 minutes.
If you don't have an amazing blender, this method yields a much more enjoyable smoothie with none of the grit that you can expect from adding raw flax or chia seeds.
If you love yourself some chia seeds, you can even try making chia seed pudding!
Frozen fruit & vegetables are your friend
Many health-conscious people try to avoid the frozen section. Generally speaking, that's not a bad idea. When it comes to pre-made frozen dinners and many other frozen items, there can be super high levels of sodium.
But when it comes to fruits and vegetables, there's nothing inherently wrong with frozen! The ingredients are usually picked and frozen at peak ripeness, and having them in your freezer can make using them more convenient and also cut down on food waste. Win-win!
Heat up your plant milk before adding to coffee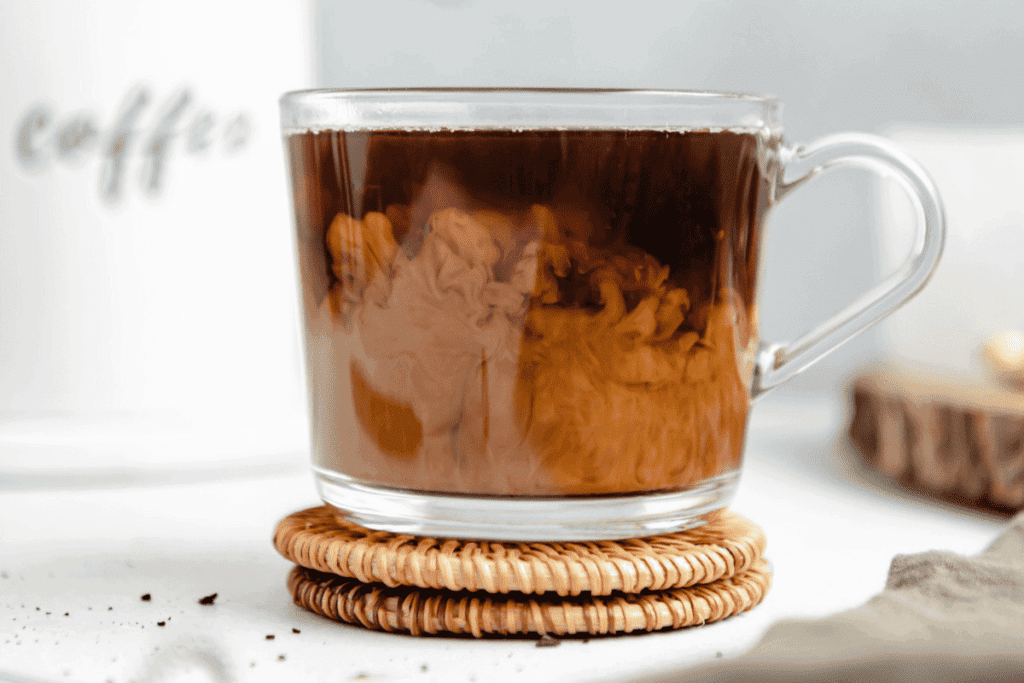 Have you ever prepared coffee or tea only to add some of your favorite plant milk and watch it "curdle"? While there's nothing inherently wrong with it, all those white specks can be very off-putting, especially if you're serving guests.
Thankfully, I realized that if I warmed up my plant milk beforehand, this completely got rid of the problem. My foolproof method now is to heat up my milk/creamer combo (I do about a 75/25% ratio) for about 45 seconds in the microwave, pour it into the cup first, and then add my coffee. I haven't had any issues with "curdling" and I've used a wide variety of plant milks and creamers!
Wrapping Up
Hey, who doesn't want to step up their cooking game or save time and money? My hope is that these vegan food hacks will do just that for you!
By the way, these are just some of the many vegan hacks I've accumulated over the years! Would you like some more? If so, let me know in the comments! And please add any of your own favorite hacks that you'd like to share!
Get more vegan tips by reading some of the articles below: