Want to add more plant-based protein into your life? Here are the best vegan protein sources perfect for my fellow vegans, vegetarians, and plant-based friends!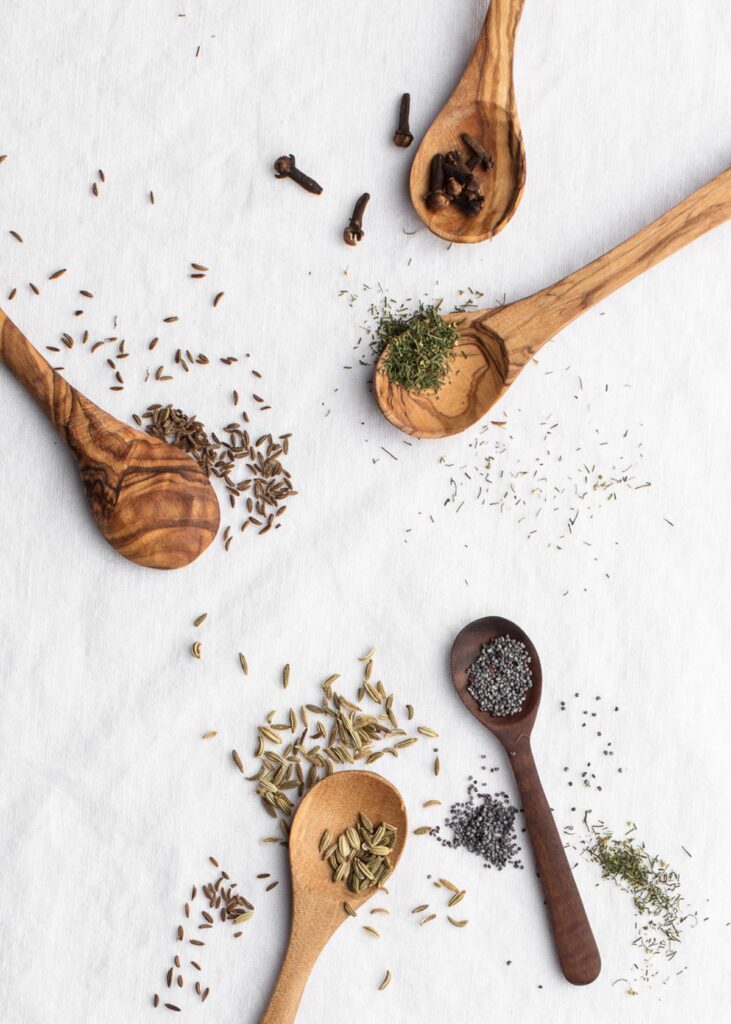 We're going to look at fifteen of the best sources of vegan protein so that you can diversify your diet and optimize your health. But first, let's examine some of the misconceptions and benefits surrounding protein
If you're a beginner vegan, I highly recommend checking out this post first where I dive into all the tips for going vegan!
The Benefits of Protein
If you're vegan or even just thought about going vegan, you've no doubt heard the question "But what about protein??" countless times.
And although it is exceedingly rare to hear of protein deficiencies in the developed world, there seems to be no shortage of concern about this macronutrient. (Meanwhile, a mere five percent of people in the U.S. have sufficient fiber in their diet, something which healthy vegans consume plenty of.)
Both U.S. and Canadian dietary guidelines observe that the recommended 0.8 grams of protein per kilogram of bodyweight is wholly sufficient, whether you're an athlete or not. For someone weighing 140 lbs., this would mean a protein intake of roughly 50 grams daily.
Luckily, there's absolutely no need for meat or dairy to hit this daily protein amount. Studies show that vegan protein sources such as soy protein are excellent options.
Even if you're not an athlete, there are many significant benefits to eating protein, including:
Appetite and hunger control – Protein is the most filling macronutrient (the other two being carbs and fat). Eating ample protein will increase your feeling of satiety, which will help you lower your consumption of carbs and calories without restricting.
Increased strength and muscle mass – Often referred to as the "building blocks" of our muscles, protein will help you maintain and grow your muscles when on a strength training regimen. It can also prevent loss of muscle when undergoing weight loss.
Bone health – Numerous studies show that protein can benefit bone health and people who consume more protein tend to have a lesser risk of bone fractures or osteoporosis.
Limit cravings – Since more protein in your diet will help keep you fuller longer, you're less liable to experience a craving for snacking.
Boost metabolism and fat burning – TEF, or the "thermic effect of food," is a number that tracks what happens to our body when we convert food into energy. Protein intake boosts your metabolism and thus the total number of calories you burn each day.
Lower blood pressure – In one scientific review of forty trials, a higher protein intake resulted in lower blood pressure readings.
Maintain weight loss – Due to the twin benefits of reduced hunger and increased metabolism, a higher-protein diet can result in weight loss and easier maintenance of a reduced weight.
Faster recovery – After workouts, or injuries, which both place stress on your body, protein can help your body recover by boosting how it repairs itself.
Resist aging – Age-related muscle loss can be slowed or reduced by ensuring a proper protein intake (especially when paired with physical activity like resistance exercises).
15 Vegan Protein Sources
So, now that you know some of the many benefits of eating enough protein, let's dive into the best vegan protein sources! All nutrition information was sourced from the USDA website.
Soybean-Based Proteins (tofu, tempeh, edamame, etc.)
Soybeans are loaded with protein and essential amino acids as well as fiber and other micronutrients. Tofu and tempeh are great for replicating meat and amazing at soaking up flavor so marinading them is a great call.
Recipe idea: Sesame garlic tofu stir fry
Seitan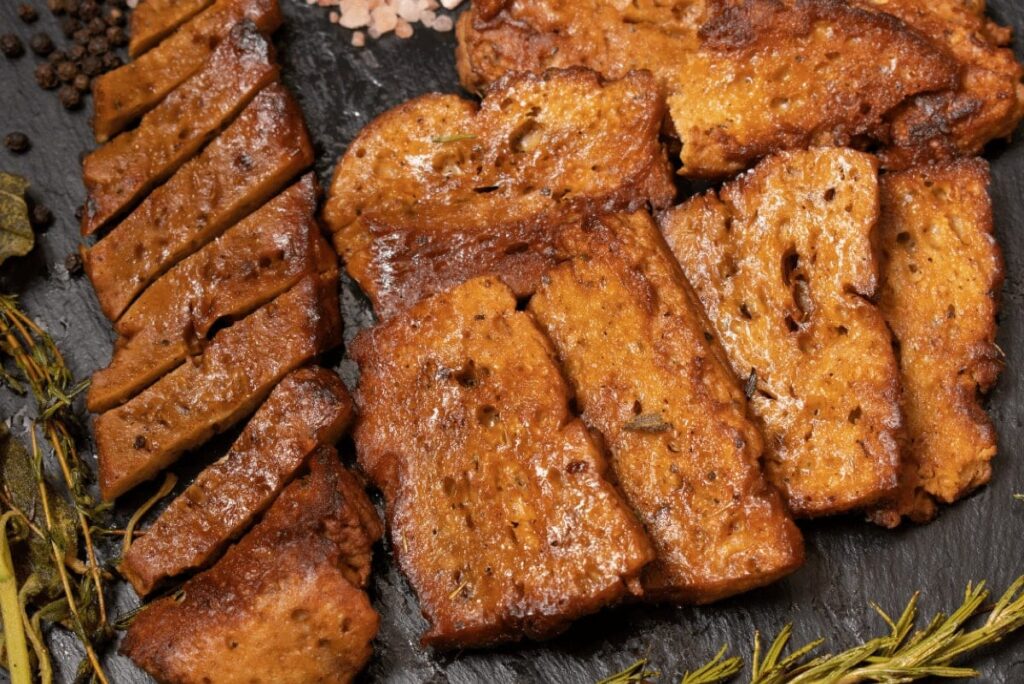 Seitan is made from vital wheat gluten, so while people with gluten sensitivities will need to avoid it, it can be a great source of protein. Per every 100 grams, seitan contains a whopping 25 grams of protein!
Recipe idea: Seitan tacos
Lentils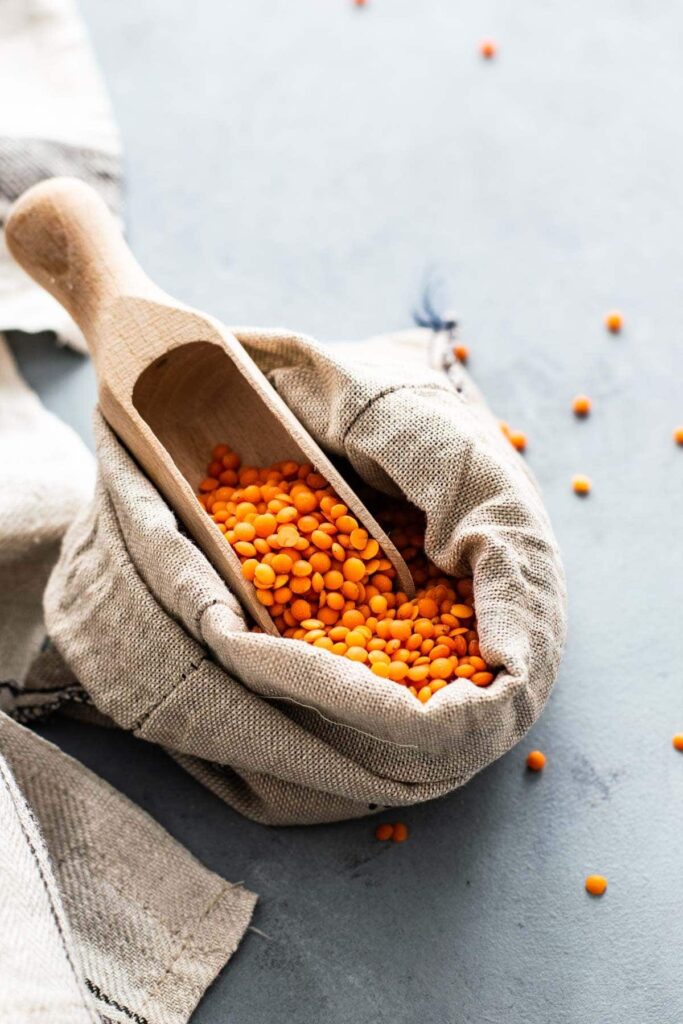 Another vegan staple, lentils come in at roughly 18 grams of protein per cup (cooked). They are also super-rich in fiber and vitamins, and minerals, making them one of the healthiest protein sources around.
Recipe idea: Lentil curry
Legumes (chickpeas, black beans, etc.)
Beans and other legumes are an underrated source of protein. For every cup (cooked), you'll be getting roughly 14-16 grams of protein for chickpeas and beans. In addition, they're nutrient powerhouses with a variety of beneficial vitamins and minerals like iron and potassium.
Recipe idea: Homemade hummus
Ancient Grains (spelt, teff, barley, etc.)
Often called "ancient grains," spelt and teff are two of several healthy ancient grains (you may be more familiar with others like barley and farro). Spelt and teff both supply a solid 10+ grams of protein per cup (cooked), which places them among the most protein-rich ancient grains.
Recipe idea: Teff porridge
Hemp Seeds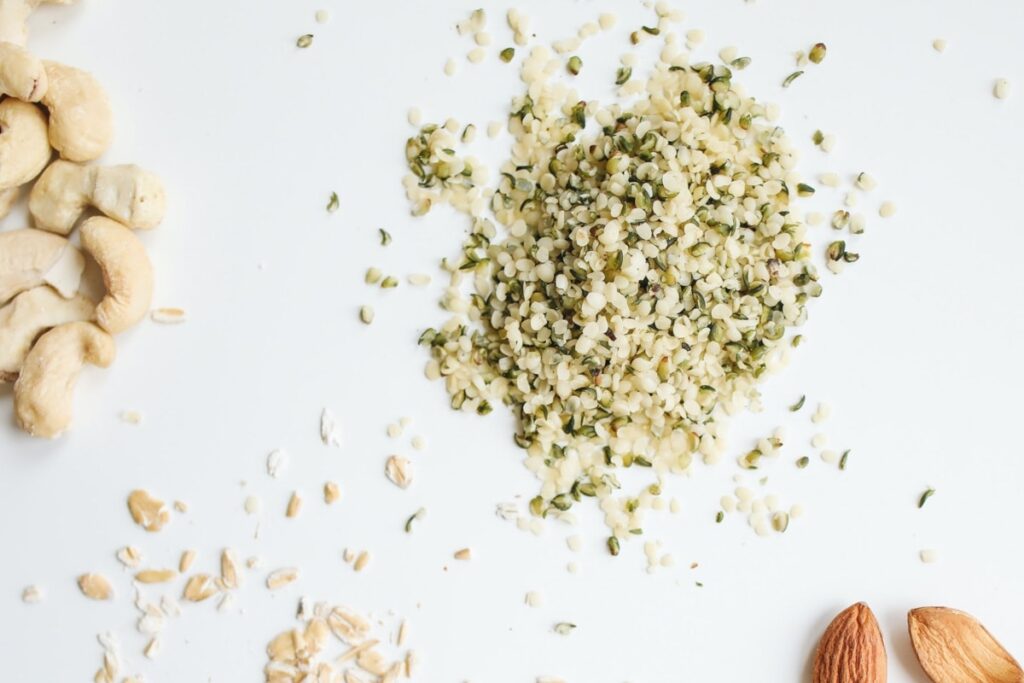 No, hemp seeds might not have you feeling giddy, but they will definitely boost your protein and overall health. That's because hemp seeds, although not as touted as chia or flaxseeds, will give you roughly 10 grams of protein per 28 grams (or one ounce). Plus, you'll also get beneficial omega-3's.
Recipe idea: Hemp seed pudding
Peas
Perhaps one of the more surprising items on this list is the humble pea. Peas not only give you fiber and essential vitamins and minerals, but up to 9 grams of protein per cup (cooked). Plus, you can reap the benefits of the iron, zinc, and other micronutrients they contain.
Recipe idea: Split-pea soup
Pseudocereals (quinoa, amaranth, etc.)
Pseudocereals get their name because they're not actually grown from grasses (like most cereal grains). Quinoa and amaranth are often referred to as grains nonetheless, and they can provide you with around 8 or 9 grams of protein per cup (cooked). They also feature beneficial micronutrients like fiber, iron, and magnesium.
Recipe idea: Quinoa buddha bowl
Sprouted Bread
It's easy nowadays to find sprouted bread, which is great because it'll provide you with much more protein than most breads. Ezekiel is one of my favorites! Plus, using sprouted grains boosts the overall nutrient content. Two slices of sprouted bread will typically contain 7-10 grams of protein.
Recipe idea: Tomato and sprouts sandwich
Soy Milk or Fortified Plant-Based Milks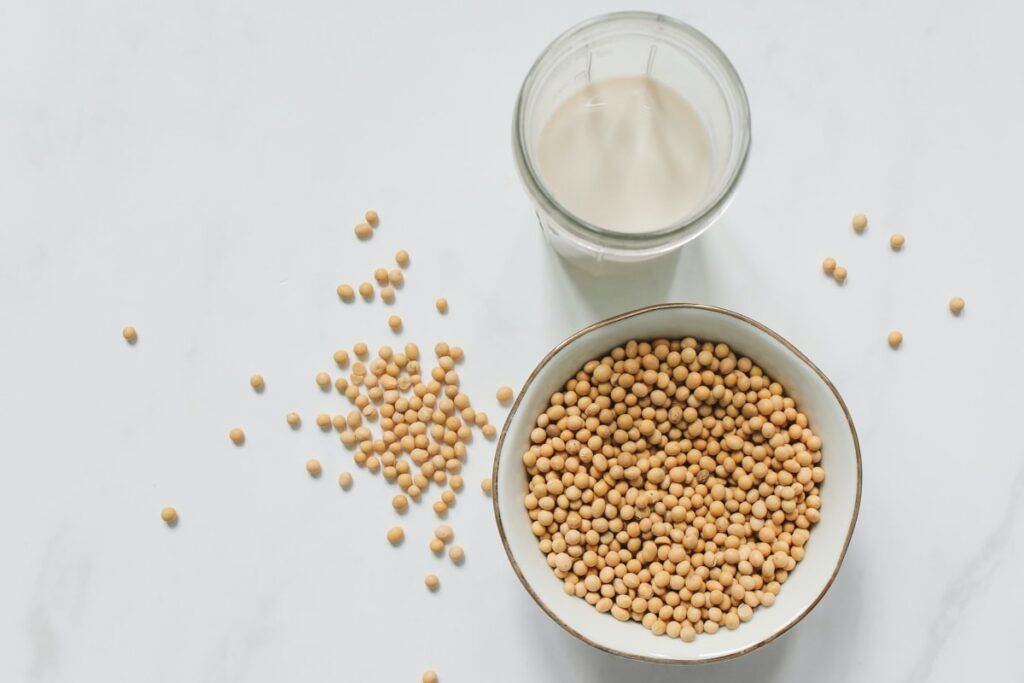 Soy milk is made from soybeans and so contains the same benefits as the previously listed soybean-based proteins. You can also opt for fortified plant milk, some of which now add pea protein or other vegan protein sources. Either way, with these plant milks you can usually get around 7-9 grams of protein per serving.
Recipe idea: French toast with soy milk
Oats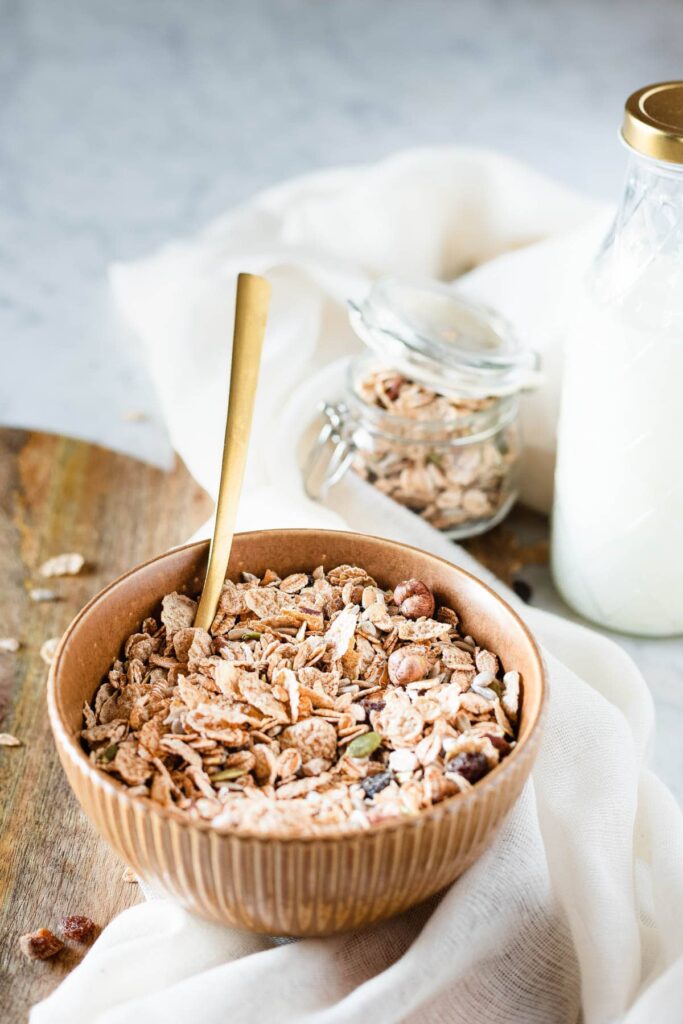 We all know that oatmeal makes for a healthy breakfast, and it's largely due to the natural fiber and protein content of oats. They're also versatile and can go into veggie burgers, cookies, be added to smoothies, etc. You can count on around 6 grams of protein per half cup of oats (dry).
Recipe idea: Chocolate chip oatmeal cookies
Wild Rice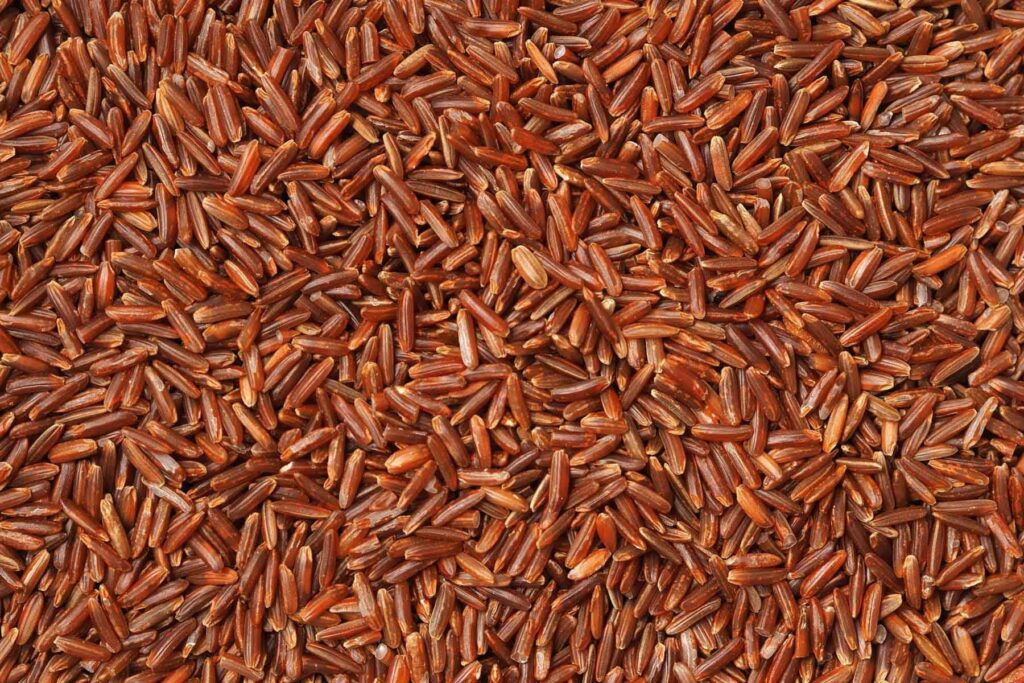 Did you know that wild rice is more protein-rich than other rice varieties? One cup (cooked) will deliver around 7 grams of protein, plus other beneficial micronutrients such as manganese and phosphorus.
Recipe idea: Wild rice risotto
Chia Seeds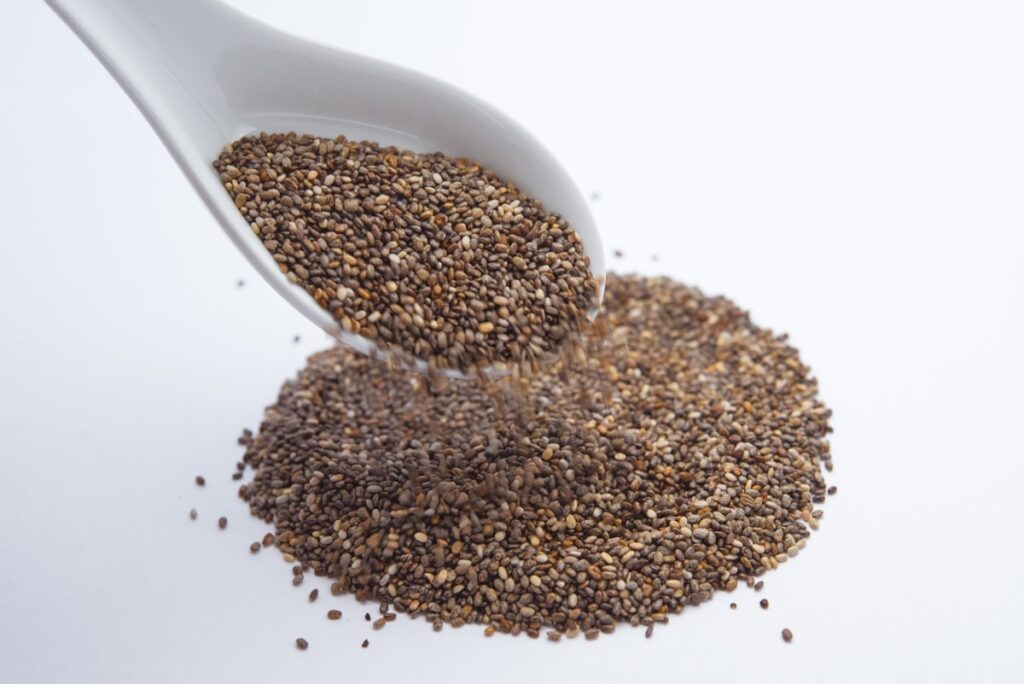 Chia seeds are mighty for their size, providing you with roughly 6 grams of protein per serving (35 grams). Plus, you get the many benefits that come with these high-fiber seeds, including iron, calcium, and Omega-3's.
Recipe idea: Chocolate chia seed pudding
Nuts and Seeds
Nuts and seeds are perfect for snacking on and will help keep you full of healthy fats, protein, and fiber. Most nuts and seeds offer around 4-8 grams of protein per ounce. While nut and seed butters are a delicious way to consume nuts and seeds, they can be loaded with unhealthy oils and high amounts of salt, so look for options that contain only a couple of ingredients.
Recipe idea: Peanut butter with apple slices
Vegan Protein Powder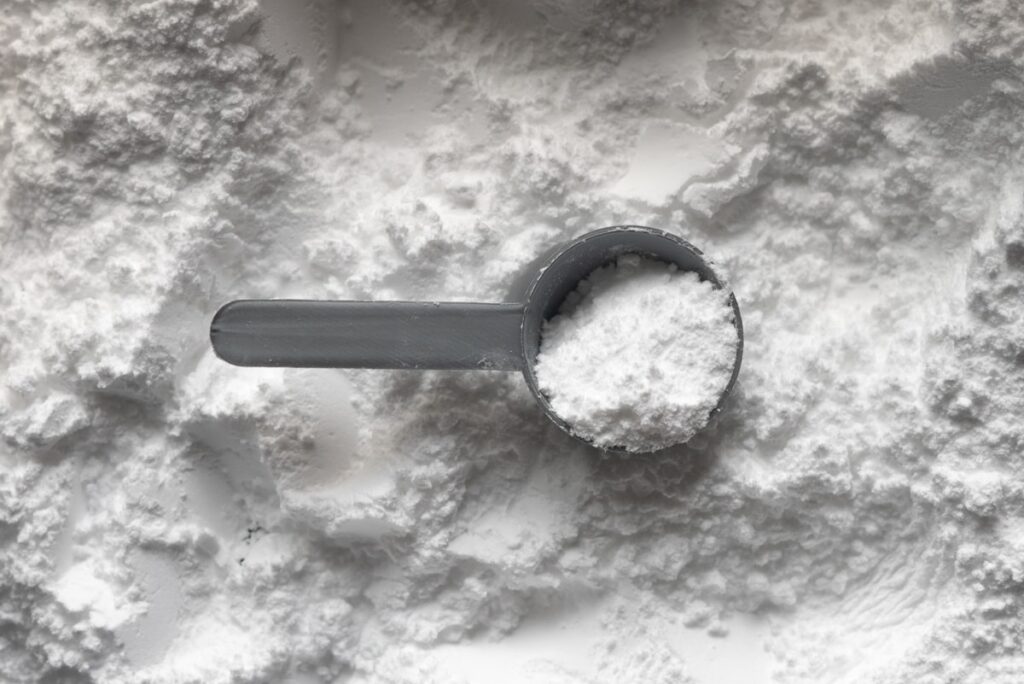 Although protein powder isn't necessary for most people, it can be an easy way to get your protein in, especially if you live a busy lifestyle and/or do intense workouts. There are a wide variety of vegan protein powders available: soy, hemp, rice, or pea, to name just a few.
Recipe idea: Vegan protein shake or smoothie
Vegan Protein Tips
You might have an allergy to soy or wheat, or simply dislike the taste of some of the protein sources listed above. If you're looking to boost your protein intake, look up recipes that contain these ingredients and pick ones that appeal most to you!
Another super easy way to get more protein is by adding a vegan protein powder and/or chia seeds to a smoothie or shake. You can also look for plant milks with added protein (or opt for soy milk) to get another easy protein boost.
No matter how you do it, ensuring that you get plenty of plant-based protein will help keep you feeling and functioning at your very best!
Check Out Other Posts to Help You on Your Vegan Journey