Here are my top SEVEN tips for how to go vegan and successfully stay vegan. Whether you're a beginner vegan or struggling to stay vegan, this is the post for you!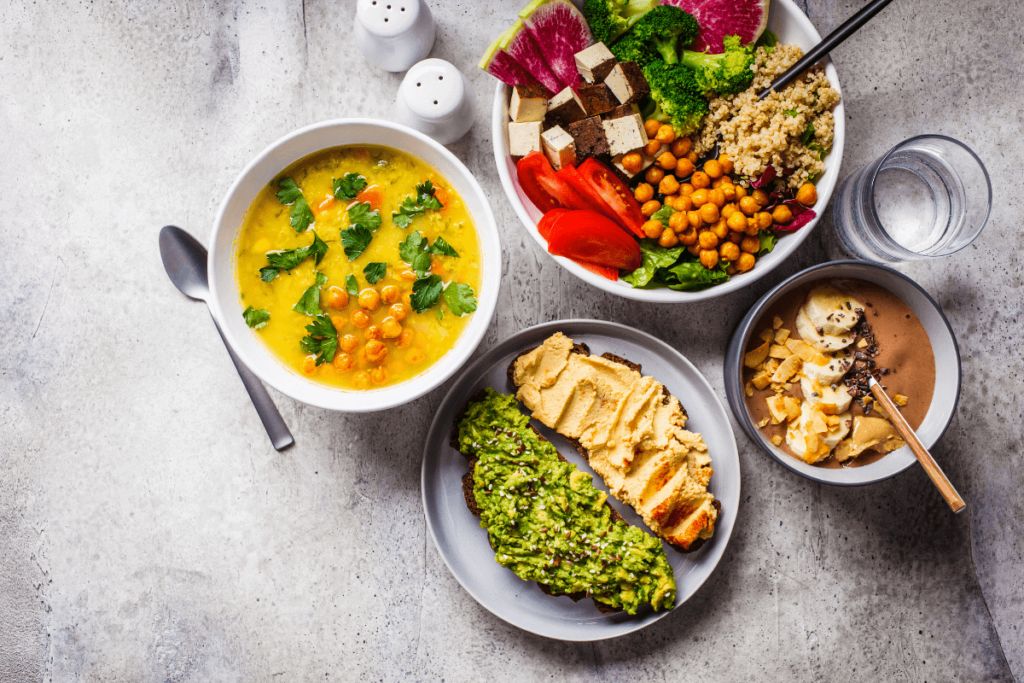 Going vegan can seem like a daunting task if you haven't made the transition to a plant-based lifestyle yet. Even if you've already made the leap into veganism, you may wonder if it will be difficult to sustain it.
I know how difficult it can be to embrace a new way of living. So let me take some of that weight off. I'll start by saying that veganism is not hard. To help you on your vegan journey, I'm going to share my best seven pieces of advice (based on my experience!) on becoming vegan and staying vegan!
Eat Enough Calories
Okay, time to go vegan. That means no meat, no dairy, no eggs. You should be good to go now, right?
Unfortunately, this is a mistake that SO many people make - cutting out big chunks of their former diet without replacing it with anything. This can leave you feeling unsatisfied, hungry, and frustrated - three words that any sustainable diet never needs to be.
When you cut out multiple food groups that you're used to eating regularly, you're also cutting out a massive amount of calories. However, if you're not replacing those food groups (with a plant-based option), you are going to literally starve! No wonder you're always hungry!
Make sure that you're getting the same amount of calories as you were before. Replace meat and eggs with vegan protein sources (such as plant-based meat substitutes, beans, tofu, legumes) and dairy with plant-based drinks (my favorites include oat milk, almond milk, soy milk).
The mentioned examples are just the tip of the iceberg when it comes to the options you have. There is no shortage of food choices when being vegan!

PS: Plant-based foods are typically lower in calories. Say hello to bigger portion sizes and more food in your life!
Think Ahead
When it comes to socializing and eating out with friends, this part is something many people are worried about. You may wonder if you can find any vegan food eating out. And rightfully so - you still want to live and enjoy your life. Becoming vegan doesn't have to get in the way of that!
If you know what restaurant you are going to with your friends, head over to their website or social media accounts to see what options there are. If you're not sure, shoot them a message and see what they can do for you - most restaurants are more than happy to accommodate! Better yet, you choose the restaurant, so you have control over what will be on the menu.
Check out my guides on How to Order Vegan at Taco Bell and Starbucks so you know just how easy ordering out while vegan can be!
Eat Your Favorite Foods
Yes, you read that right! You can absolutely still eat what you love. All you need to do is veganize it (or find a vegan version of it!).
A warm bowl of mac-n-cheese? Fluffy French toast with lots of syrup? Smooth and rich ice cream on a hot summer day? Check, check, and check!
Veganism has come a very long way in the past decade. I can say with full confidence that whatever it is you're thinking of, there's a delicious swap for it that will fit your new and non-restrictive lifestyle. You don't need to give up what you love eating.
And when in doubt, make it yourself! I have discovered that I can easily make some of my favorite meals I would typically get from restaurants at home. Not only does it save you money, but you have so much more creative freedom. For example, I have nailed making a killer rice bowl so much so that I don't need to go to Chipotle, Cava, or Poké restaurants anymore!
Get Creative in the Kitchen
What better time than now to start experimenting with food?! Even though you can find vegan food just about anywhere these days, cooking will give you complete freedom over what goes in your food, how you combine your food, and how to season things just the way you like them.
Making vegan dishes at home is inexpensive and can be super easy too! When you see that for yourself, the possibilities are endless.
By the way, if you'd like to see some easy and yummy things you can make TODAY, take a look at my recipe section! Learn how to make desserts, snacks, breakfast items, and drinks...all of the recipes are 100% vegan and 100% mouthwatering!
Change Your Mindset
Take the phrase "on a diet" and throw it in the bin of "things to never say about my life."
You are not on a diet. You are on a shift. A change. You are on your way towards a flexible lifestyle that makes the world just a little bit kinder. Whether it happens little by little or all at once, you are changing more than just the way you eat.
Reference and Remind Yourself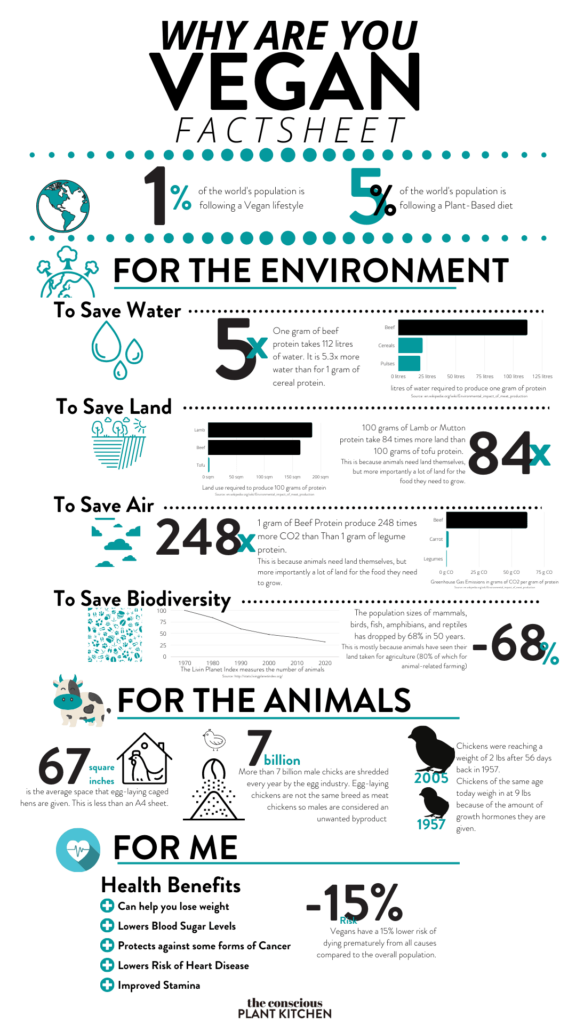 The benefits of opting not to eat meat, dairy, and eggs are endless. I won't bore you with a list of them here, because I have a bunch of reasons written out in my "Beginner Vegan Tips" post! It is important to keep your "why" in mind because you'll be more motivated to make the change. Are you going vegan for your health? The environment? Compassion for all living beings? Whatever it is, have a reference sheet of studies, facts, and how your actions help to create the change you wish to see in the world.
A few articles to get you started:
Most Importantly…
If you haven't been told yet, NOBODY IS PERFECT! If you make mistakes in the process, it is COMPLETELY okay! Getting on board with an entire lifestyle will have an adjustment period. So please don't panic, don't beat yourself up about it, and don't give up!
Check Out Other Posts to Help You on Your Vegan Journey