Ahh the beloved Costco, a foodie's paradise, and even a vegan paradise. Here are over 30 vegan products at Costco you must try!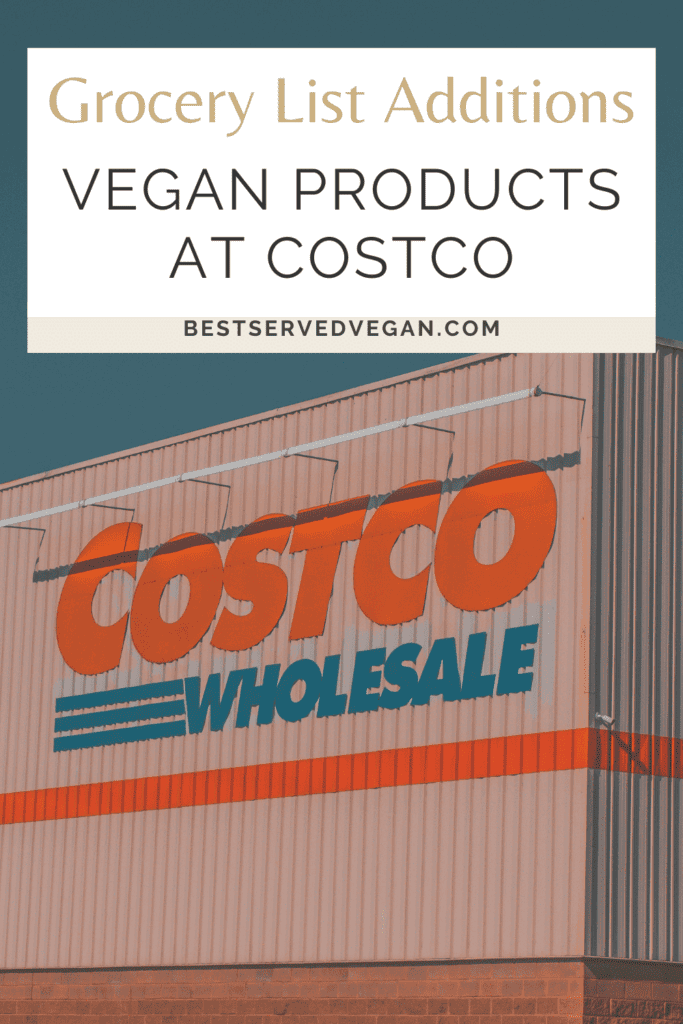 Costco is one of the most popular stores in the U.S., and for good reason. After all, as Americans we tend to abide by a "big is better" mentality, and Costco, then known as Price Club, pioneered the idea of "a retail warehouse club" way back in the '70s.
Offering bulk quantities allows Costco to work with larger economies of scale. This produces savings that they then pass on to their customers. Their employees benefit as well, as Costco pays its workers much better, at least "by retail standards." Another plus? No plastic bags!
Costco was the first company to grow from zero to $3 billion in sales in under six years and it remains super popular today. They obviously know how to run a great business!
But is Costco specifically a great place for vegans to shop? The answer is a definite yes! After a quick overview to see just how vegan and eco-friendly Costco is, I'll be highlighting 32 of the best vegan Costco products—including from the food court!
Is Costco Vegan-Friendly?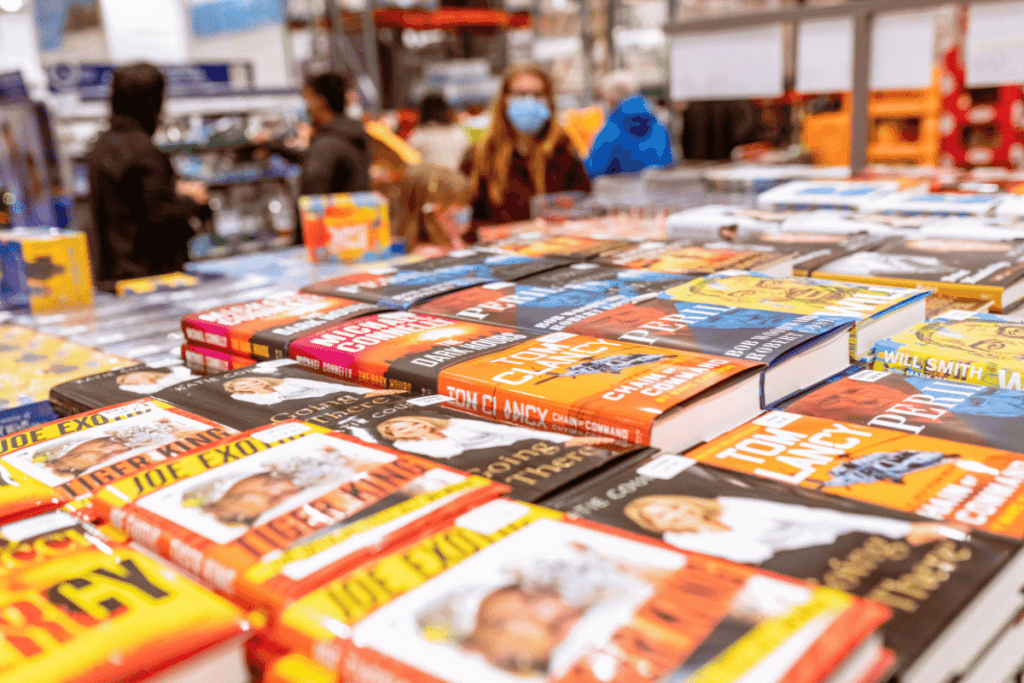 Costco is a very solid option for vegans, and there's a good reason why a lot of vegans swear by it. First off, it's generally very affordable and can be a great way to be vegan on a budget. Secondly, there are a ton of vegan products—and seemingly more all the time!
It can be a lot of fun walking down Costco's many aisles and finding new vegan offerings to try. And if you're like me, well, you really love trying new vegan items that you come across. Costco happens to have lots of new products, so it's a potentially dangerous situation… for my budget!
That said, Costco isn't a total eco-vegan paradise for me. At least, not yet. And that's mainly because many of their products come packaged in a lot of plastic and/or contain palm oil, which is often cultivated in highly problematic ways that harm people, animals, and their habitats.
To be fair, these issues affect essentially every grocery store. Nonetheless, I hope Costco will work on using less plastic—not supplying plastic bags is a great start!—and move toward no longer selling products with palm oil.
In any case, they do feature an extensive selection of vegan items, many of which don't contain palm oil or excessive plastic. The following list will include some items that are often vegan wherever you go (like produce, crackers, etc.) if they're of particularly good quality/value. This means you'll have a good chance at setting up an excellent shopping list for the next time you make a Costco run!
Must-Have Costco Vegan Products
All right, let's get into it! Here are 32 of the best vegan products at Costco currently available.
Also, I tried to focus on a good number of the more recent additions! It's getting easier to be vegan all the time 😊
Sol Cuisine Plant-Based Cauliflower Wings – Buffalo Style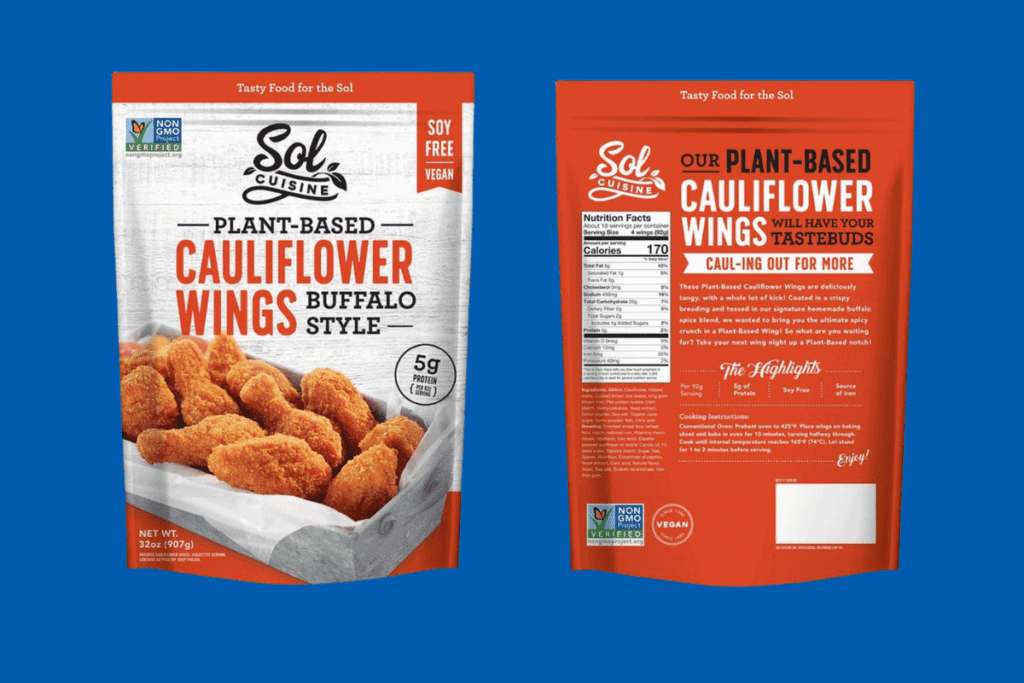 These plant-based cauliflower wings are nice and bite-sized! You can toss them in the oven for a super quick and easy snack or appetizer. They have a little kick, but if you're really into spicy stuff then you're going to want to add some more buffalo sauce or hot sauce. Dip these in some delicious vegan ranch and you're sure to impress your guests, vegan or otherwise! Also, they don't contain soy, so they're a nice option for people who may be avoiding soy.
Unreal Dark Chocolate Coconut Minis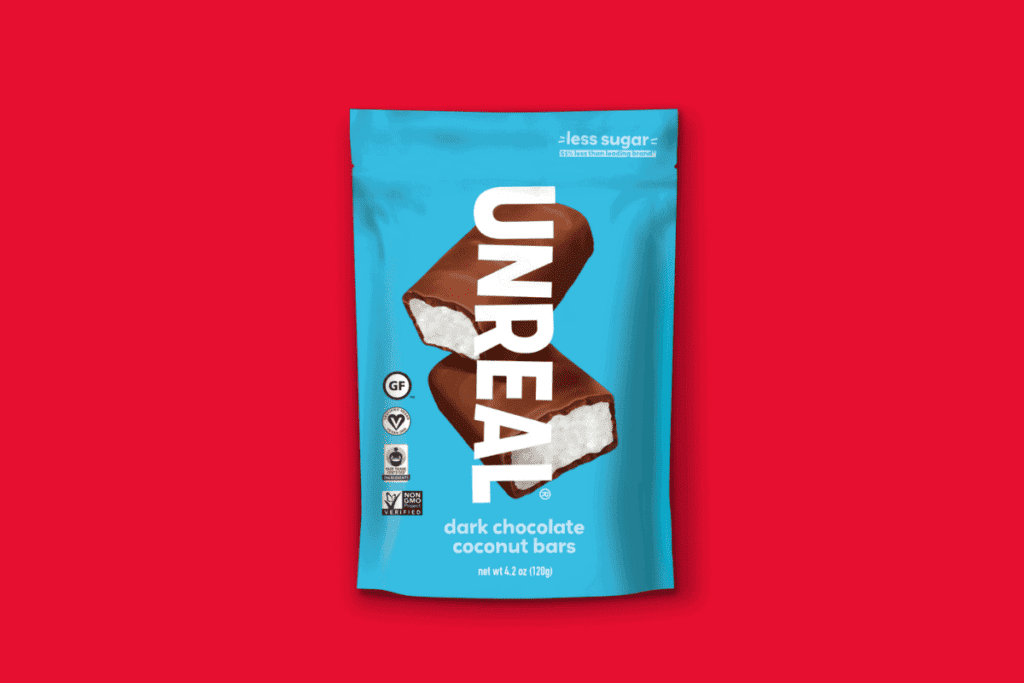 These little desserts are, well… unreal! They're basically a tiny, better for you (and the planet, and animals) version of a Almond Joy Bar. Just three ingredients and they're so tasty! If you're a coconut and chocolate fan, then these are definitely a must for you.
Beyond Burgers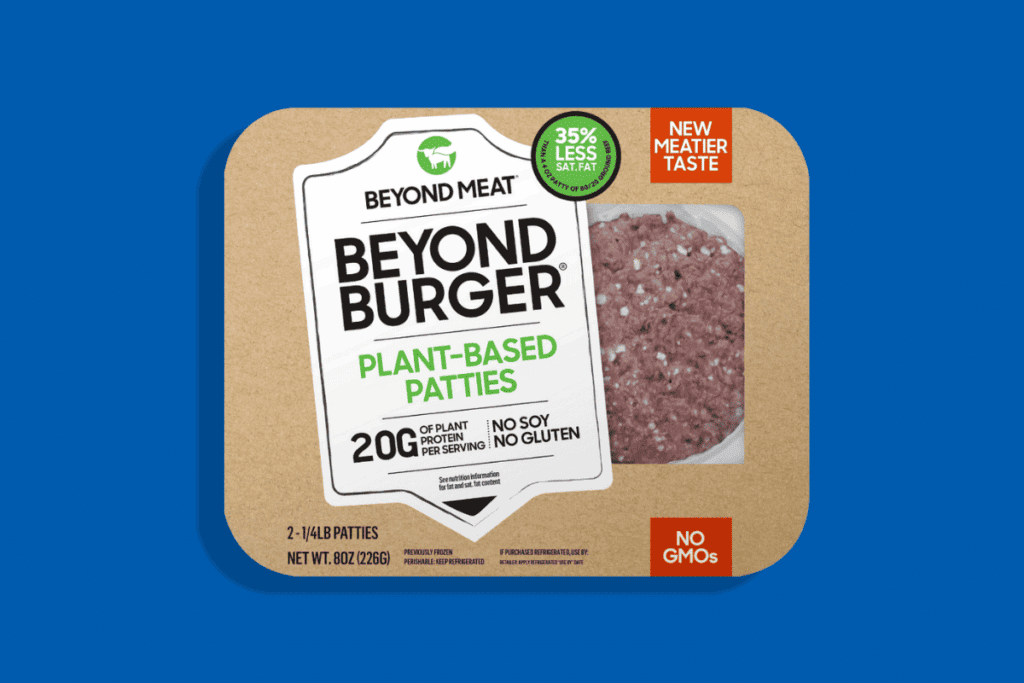 These burgers are massively popular for a good reason—they're a super delicious alternative to beef burgers that are much better for the environment. You don't have to go out to a restaurant to get them, either, as you can pick these up at Costco for a pretty unbeatable price. If you're like me, you enjoy having a burger pretty frequently, so these are definitely a good item to stock up on!
CedarLane Vegan Mac & Cheeze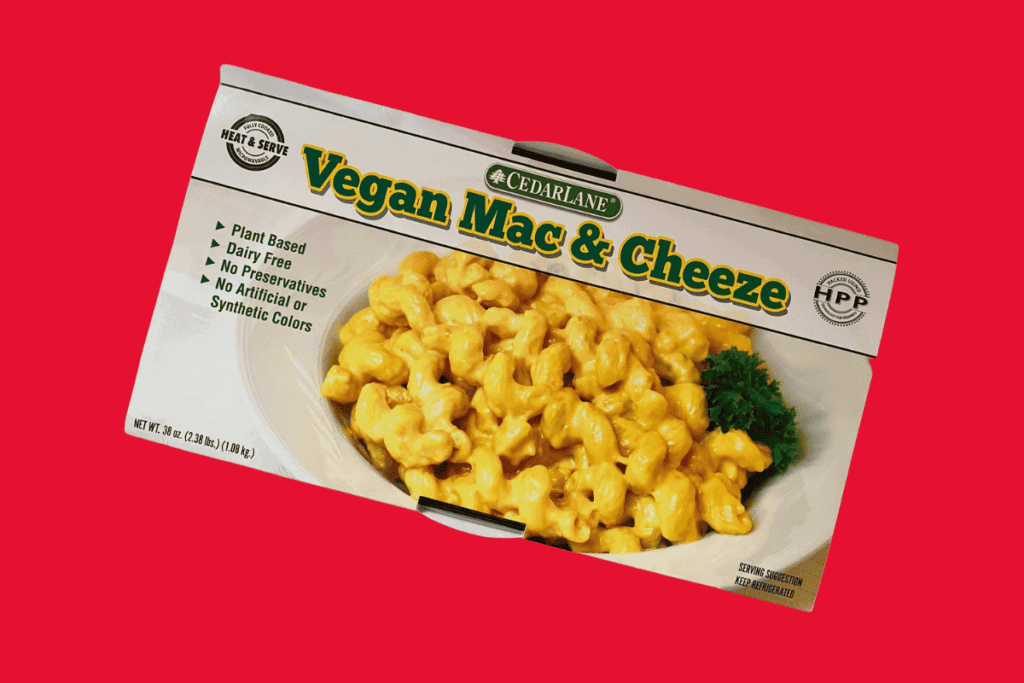 Costco has long had a popular mac and cheese bucket (weighing in at 27 pounds—no, I'm not joking). Vegan mac and cheese lovers can rejoice, because now there's a great vegan version. It's simple and features coconut-based cheese. Its simplicity means it's great for customizing—add your favorite roasted veggies, hot sauce, nutritional yeast, vegan bacon bits, whatever you like!
Cado Avocado Frozen Dessert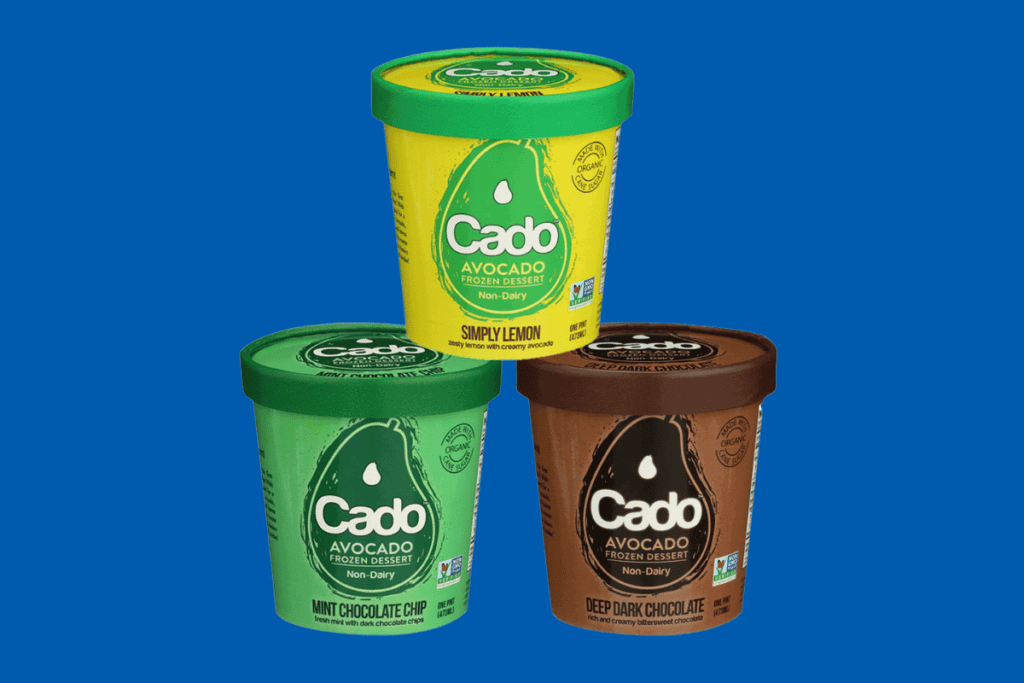 Using avocado as a creamy, healthy base for desserts is a long-time vegan hack. Now you can indulge in this treat without having to do it yourself, as this Cado vegan ice cream really hits the spot. Thanks to the healthy fats and other benefits from avocado, this is a dessert that you don't have to feel too guilty about indulging in!
Primal Kitchen Buffalo Sauce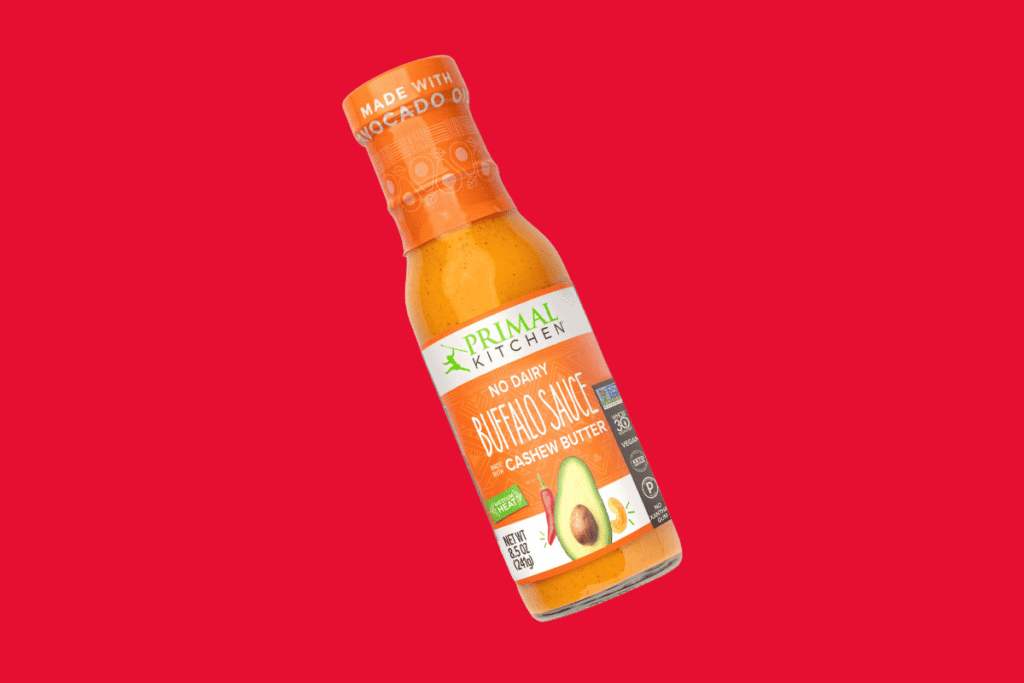 Primal Kitchen is quite popular with the paleo diet community. While I don't necessarily focus on eating paleo— Primal Kitchen does sell lots of vegan products. Take this buffalo sauce, for example. It's cashew-based and pretty delicious to add on just about anything that could use a kick, from pizza and pasta to tofu and cauliflower.
Kirkland Organic Unsalted, Unroasted Cashews
Kirkland is Costco's store brand, and they have a good deal of organic options. Raw cashews are not only a delicious snack, as experienced vegans know, they are also an incredible base for dips, sauces (see my creamy pink pasta recipe that's cashew based), dressings, and more. Stocking up on these cashews is a smart idea if you want to make some delicious vegan recipes such as cashew alfredo, cashew queso dip, sour cream, etc. etc.
S&W Organic Beans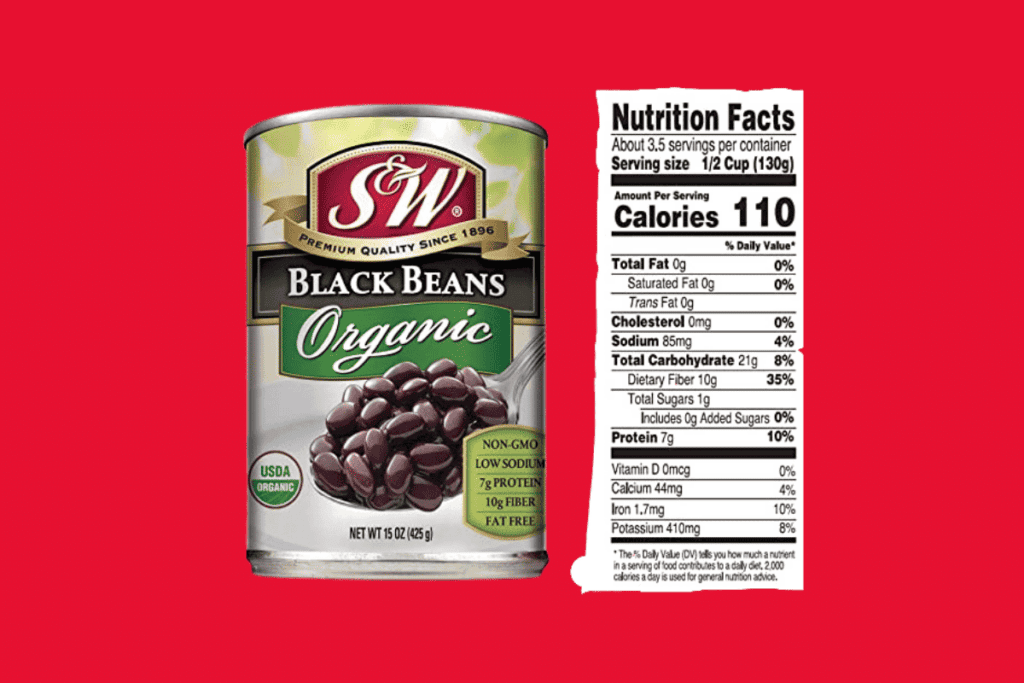 Again, stocking up on these vegan staples is a smart move when you're at Costco. In addition to being super healthy and filling (thanks to all that good fiber and protein), these beans are tasty and great to add to so many recipes Did someone say Chipotle bowls or Mediterranean buddha bowls?!
Banza Chickpea Rotini
Ah, pasta. Honestly, who doesn't love it? Traditional pasta is already a great vegan staple, but chickpea pasta helps make it even better in terms of nutrition! So, you just might want to stock up on Banza's chickpea pasta to easily boost the protein and fiber of your regular pasta recipe.
Organic Riced Cauliflower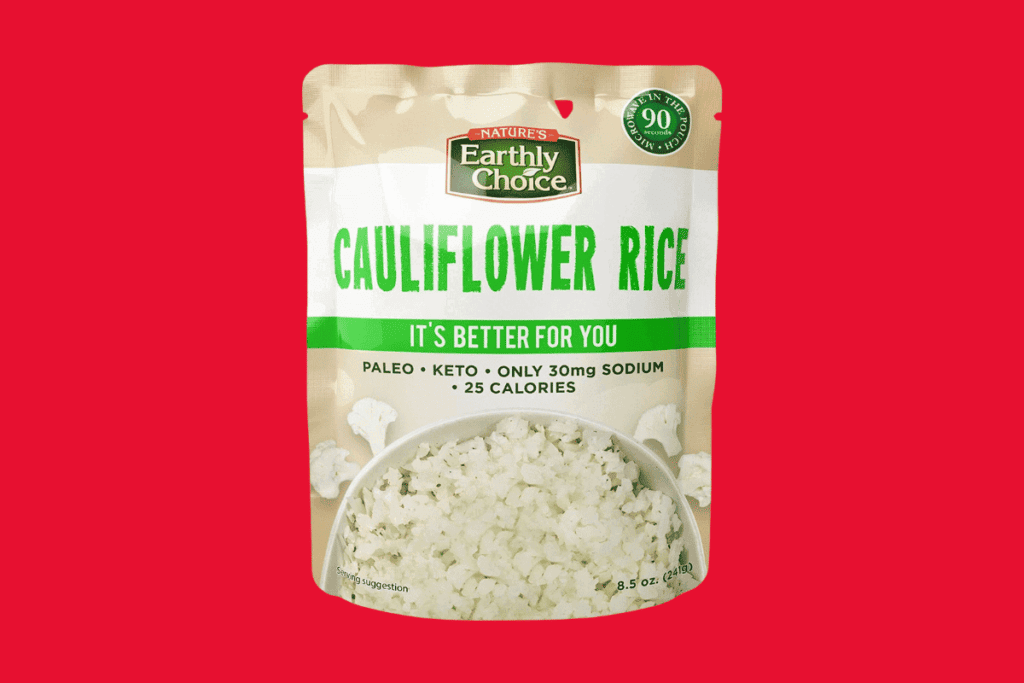 There's nothing inherently wrong with carbs, but if you're trying to lower yours and/or eat more vegetables, this organic riced cauliflower is a great Costco pickup. Use it as an easy base for a nice Asian-inspired stir fry—just add veggies, tofu, and your preferred sauce! I also like adding riced cauliflower to smoothies for a thick and creamy texture.
Annie's Organic Cinnamon Rolls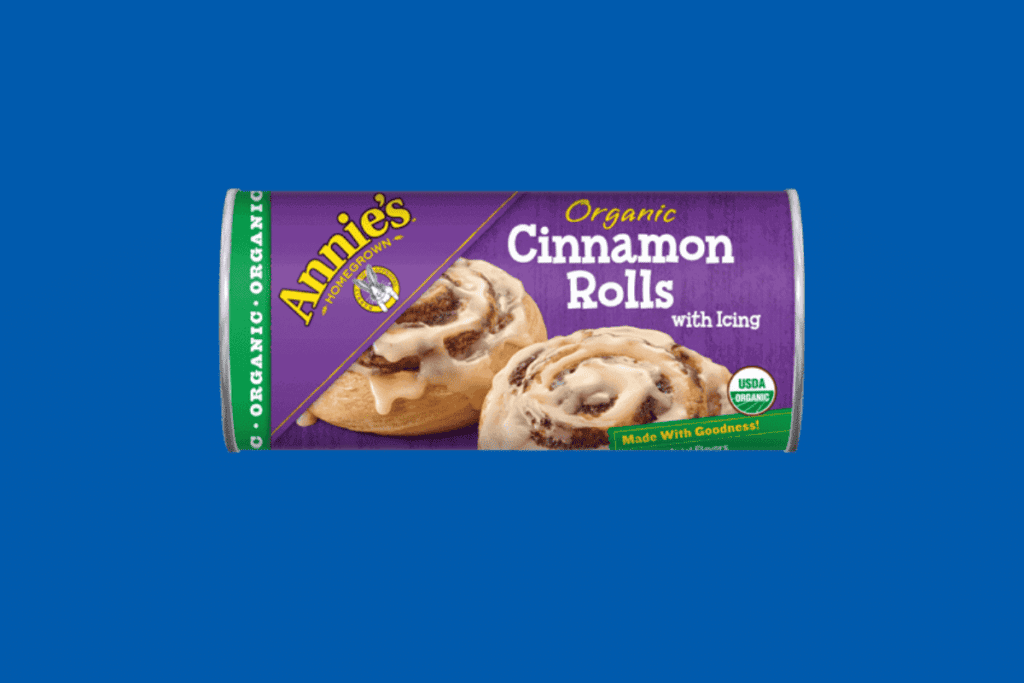 Vegan cinnamon rolls, need I even say more?? If you're not in the mood to make some delicious homemade cinnamon rolls from scratch (like my vegan apple cinnamon rolls recipe), then these are pretty perfect to have around for the next time you want a special breakfast splurge! Simply open the package and bake the rolls—that's it! These really make for a super easy and comforting treat and are a bit healthier than the ones with the little white doughboy on them.
Kirkland Bakery Apple Lattice Pie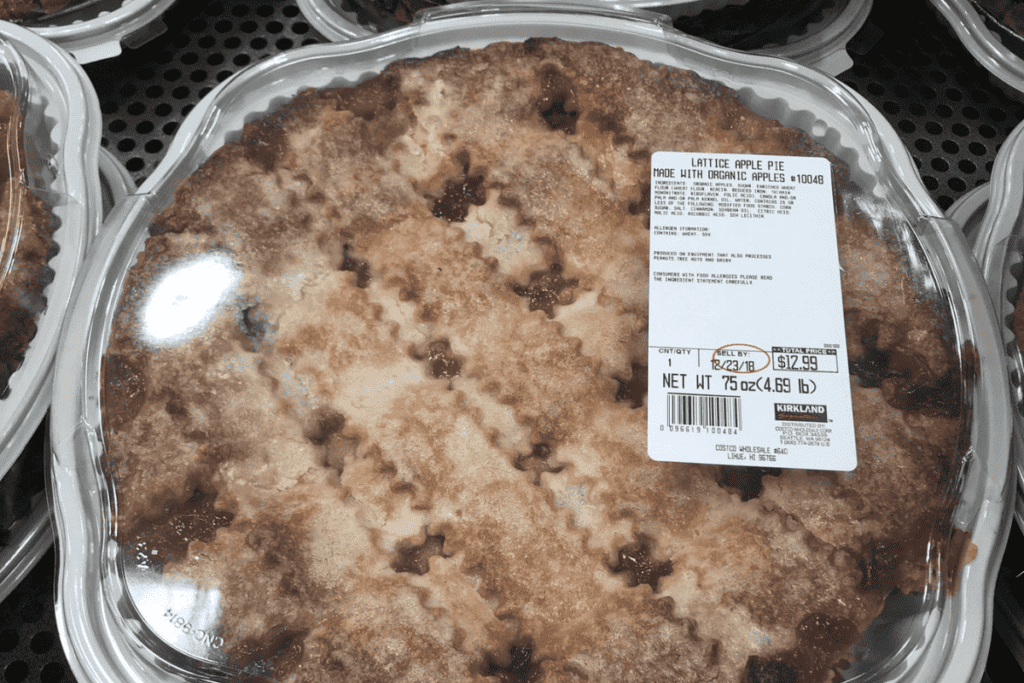 Okay, not everyone needs a four-pound pie all the time. But if you have a special occasion or party coming up, this is a great option if you need to serve a lot of people! You could even freeze some to have around on demand!
Carrington Organic Milled Flax Seeds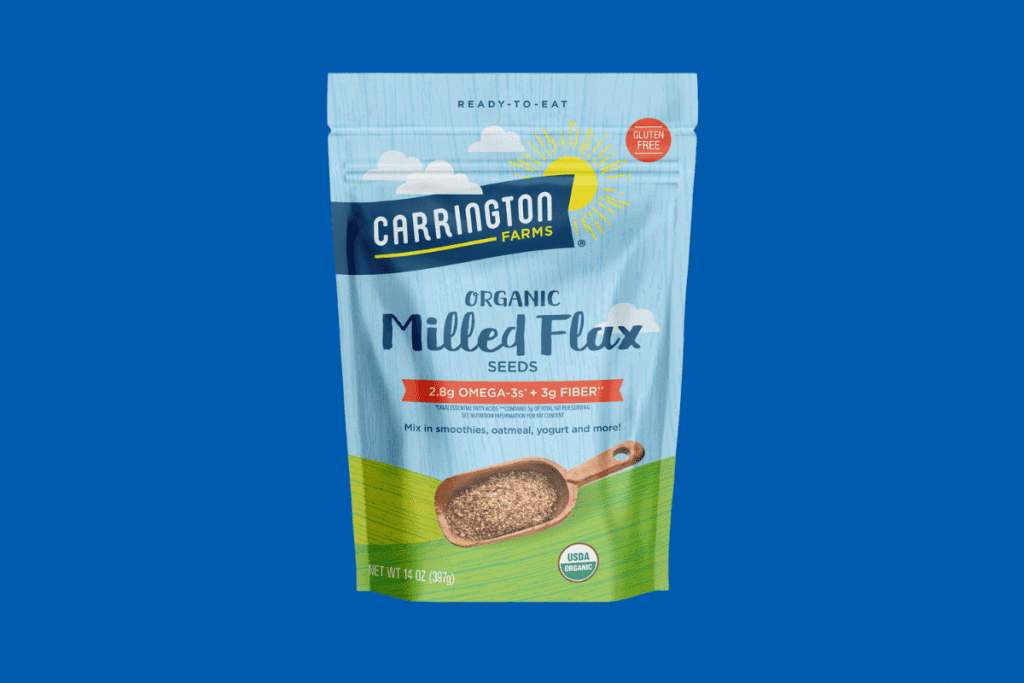 Flax seeds are perfect for helping get more omega-3's in your diet. They also make a great replacement for eggs when it comes to baking! Flax and chia seeds are a great staple for any vegan, and Costco definitely has you covered here.
Orgain Plant-Based Protein Powder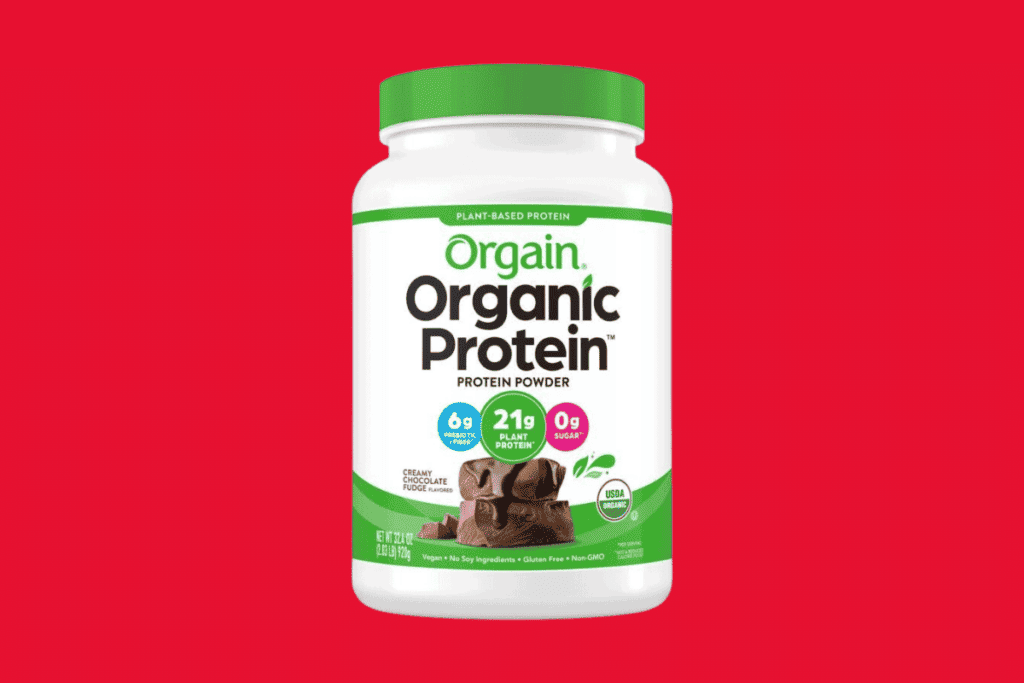 Protein is important, but definitely a bit overhyped in our society (thanks in large part to marketing). Nonetheless, a protein powder can be an easy way to boost your protein intake and can definitely be a good idea if you're an athlete undergoing intense workouts. This organic protein is all vegan thanks to its pea and brown rice protein. Plus, the size is the same as you would buy anywhere, so you don't have to necessarily stock up on a ton of it.
Good Foods Plant Based Dips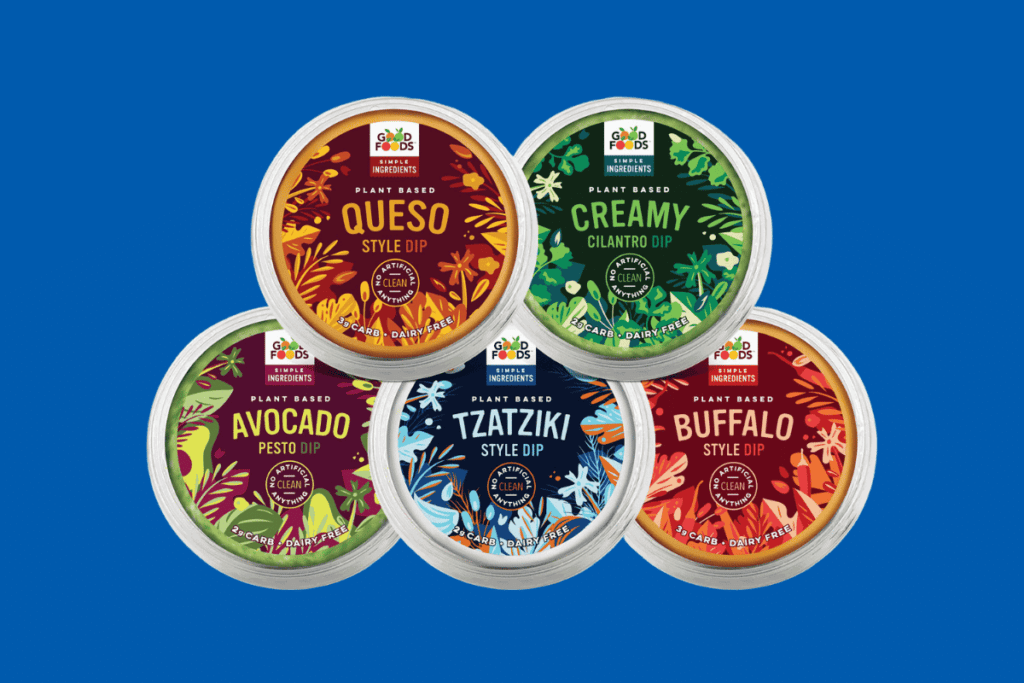 Good Foods has a bunch of vegan dips, from queso and buffalo dip to avocado salsa. These are the perfect items to stock up on before hosting or attending a get-together. People will love the creaminess factor of these dips, and I doubt anyone will be complaining about them being plant-based!
Auntie Anne's Soft Pretzels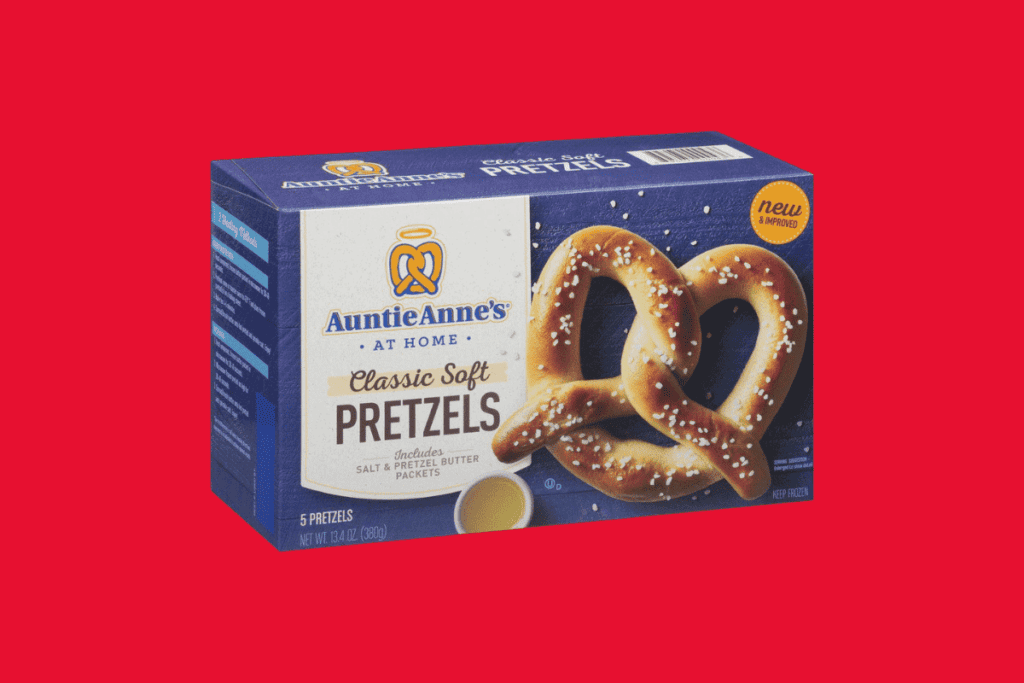 These are super easy to store in the freezer and bake up whenever you get the craving! Just forego the butter packets that come with these and use vegan butter instead. Or you can use some delicious vegan cheese sauce! Whatever you like, really, as these are tasty and fun to customize!
Royal Asia Veggie Spring Rolls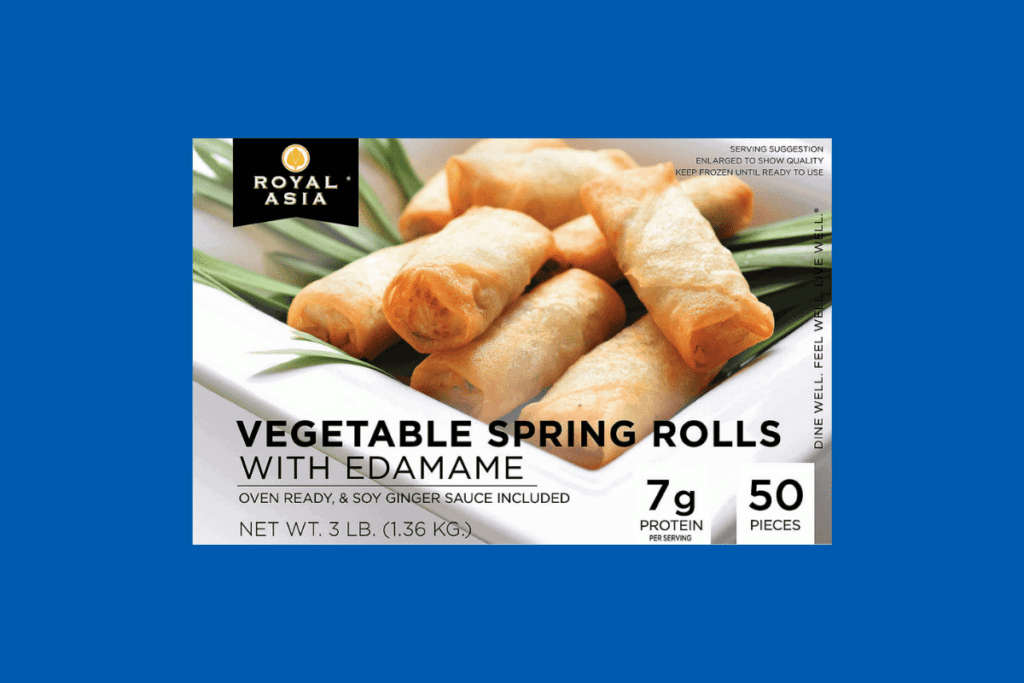 These are another frozen item that makes for a great option when you're hosting guests. Serve them up as an appetizer, as part of a big platter, or eat them as part of an Asian-inspired meal. Just be aware that there's honey in the ginger sauce that comes with them, so you'll need to use another sauce if you want it to be 100% vegan.
Mary's Gone Crackers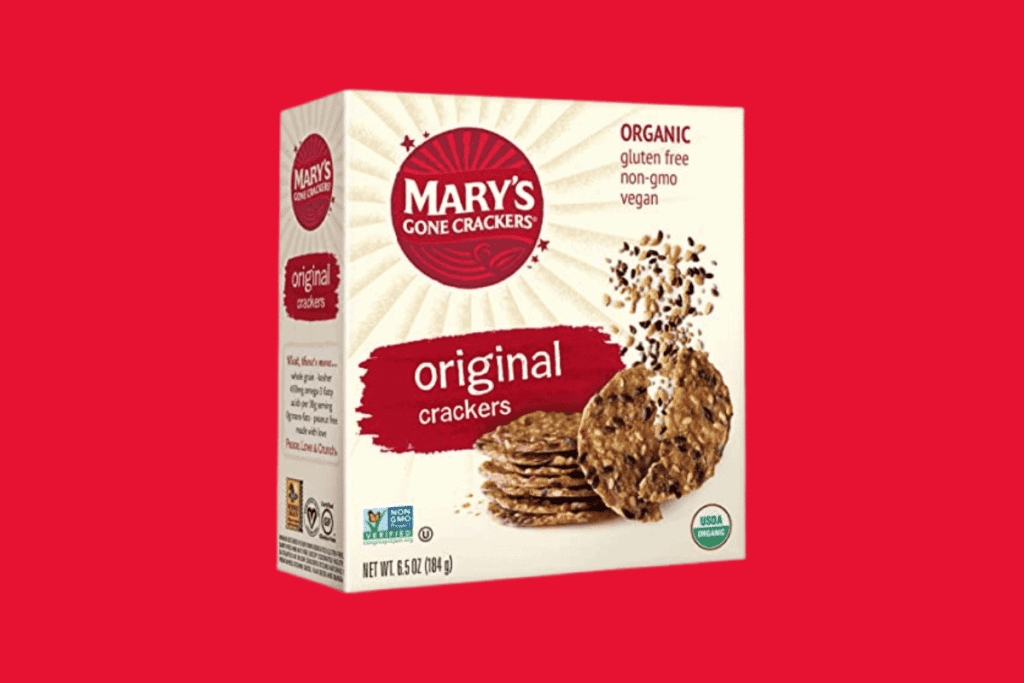 These vegan and gluten-free crackers are perfect for having around as a snack or if you want to make a vegan charcuterie board. Not only are they delicious, but they're very hearty as well thanks to all the whole grains, nuts, and seeds. Tasty and nutritious always make for an excellent combo!
Hummus
If I ever meet a vegan who doesn't like hummus, I honestly might be a little suspicious of them… All jokes aside, hummus is a vegan staple for a reason! And Costco is a very solid place to pick up yours as they have a good number of plant-based options. Basil and roasted red pepper are just two of the delicious choices!
Skinny Pop Organic Popcorn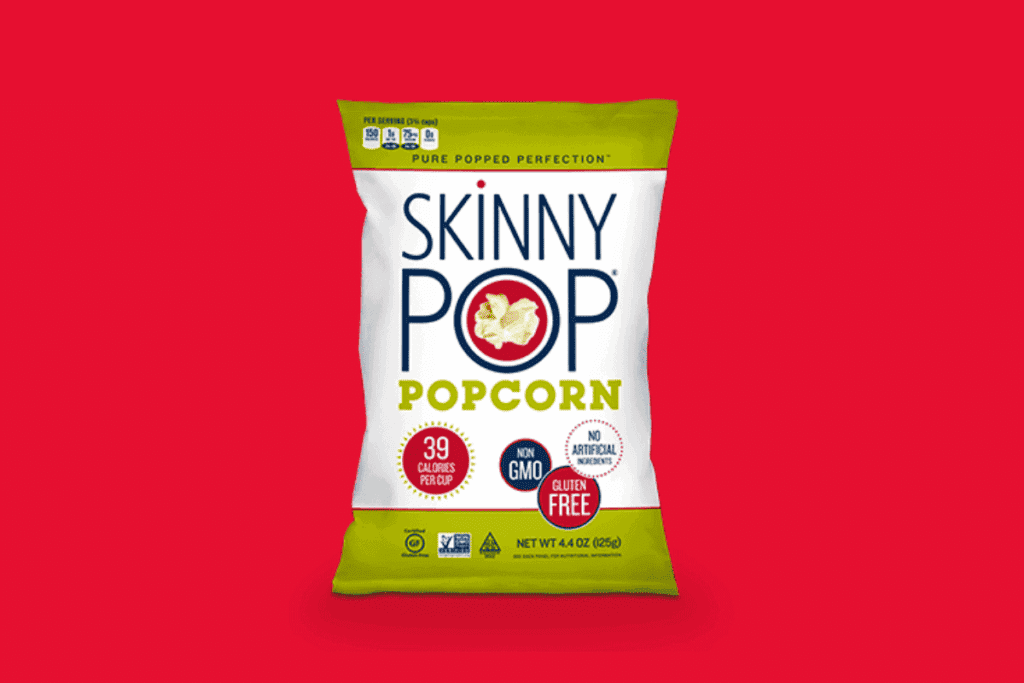 This better-for-you (than the average microwave bag) popcorn is vegan and also makes a great base to customize. You can add melted vegan butter, a touch of salt, pretzel pieces, vegan chocolate, homemade popcorn seasoning, etc. Whatever floats your boat!
Kirkland Peanut Butter Pretzel Nuggets
Salty, peanut buttery—it's hard to go wrong with these little pretzel nuggets! They're a fairly filling snack and great to keep around when you're on a hike, a roadtrip, a long day at the office or school, etc. Just don't get mad at me after you try these and you're just as addicted as I am! These might just top the list of my favorite vegan products at Costco.
Sunrise Organic Energy Bars
Speaking of hikes and roadtrips, these are another nice option to have around when you want something filling that's also easy and nutritious. These are packed with rolled oats, dried fruit, flax, quinoa, coconut, pumpkin seeds, chia, and more!
Alpha Foods Crispy Chik'n Patties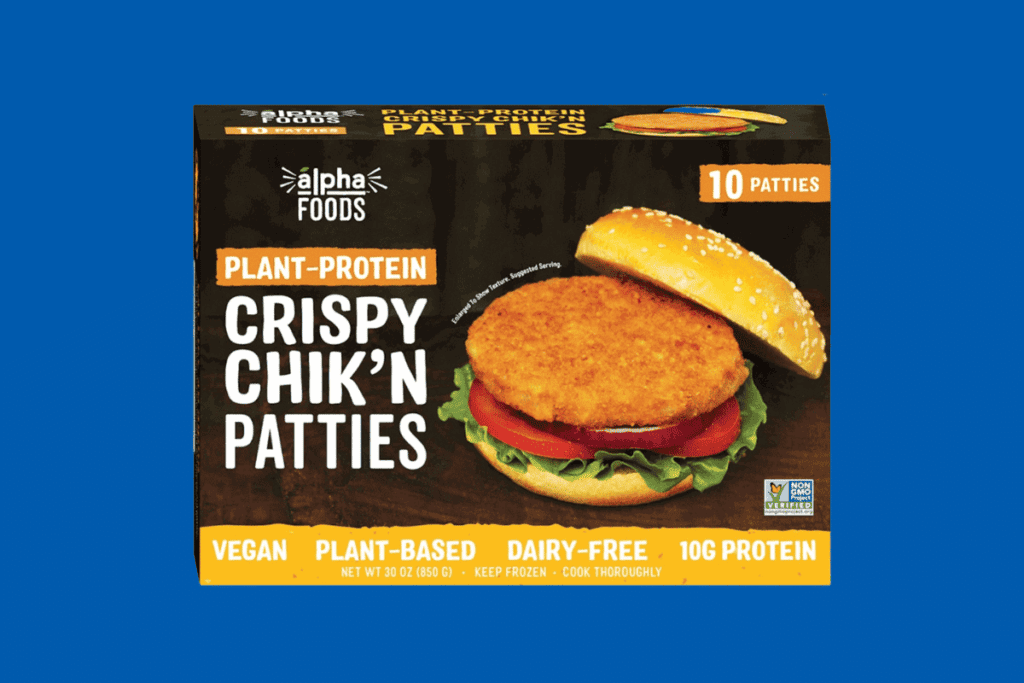 I love a good Beyond Burger but I also love a nice chicken sandwich, especially covered in homemade buffalo sauce! These ones aren't too heavily breaded, plus they've got a very solid 10 grams of protein. Not much to dislike here!
Bailey's Almande Liqueur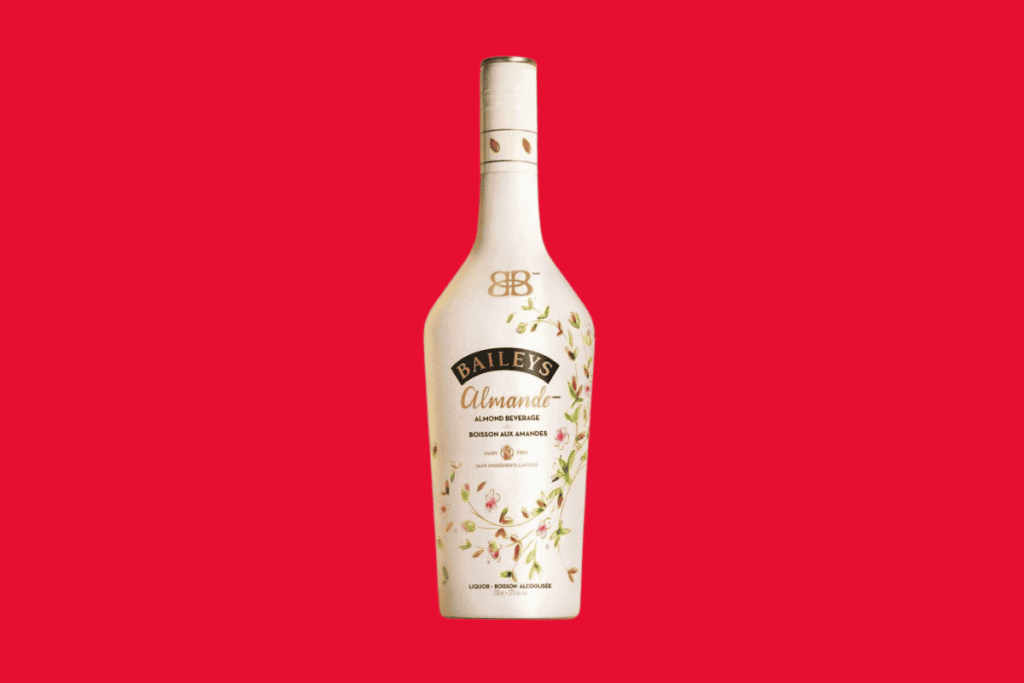 These fancy looking bottles of Bailey's are made with almond milk! That means you can enjoy this Irish classic vegan style (and on the cheap) thanks to Costco! Perfect for the winter or whenever your coffee just needs a little more oomph!
Field Roast Chao Cheese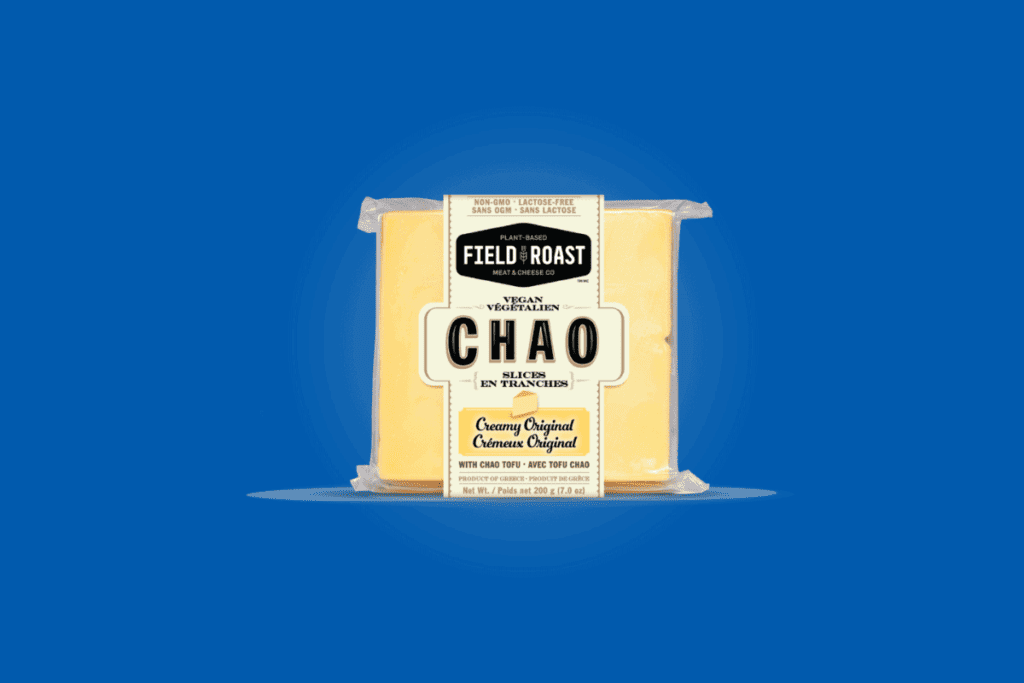 I'm so glad this cheese is making its way into more and more stores because it's one of the best out there in my opinion! It's quite affordable from Costco as well, so you'll want to grab some of these to make a delicious grilled cheese or quesadilla. Or to melt over a nice vegan burger patty!
Bitchin' Sauce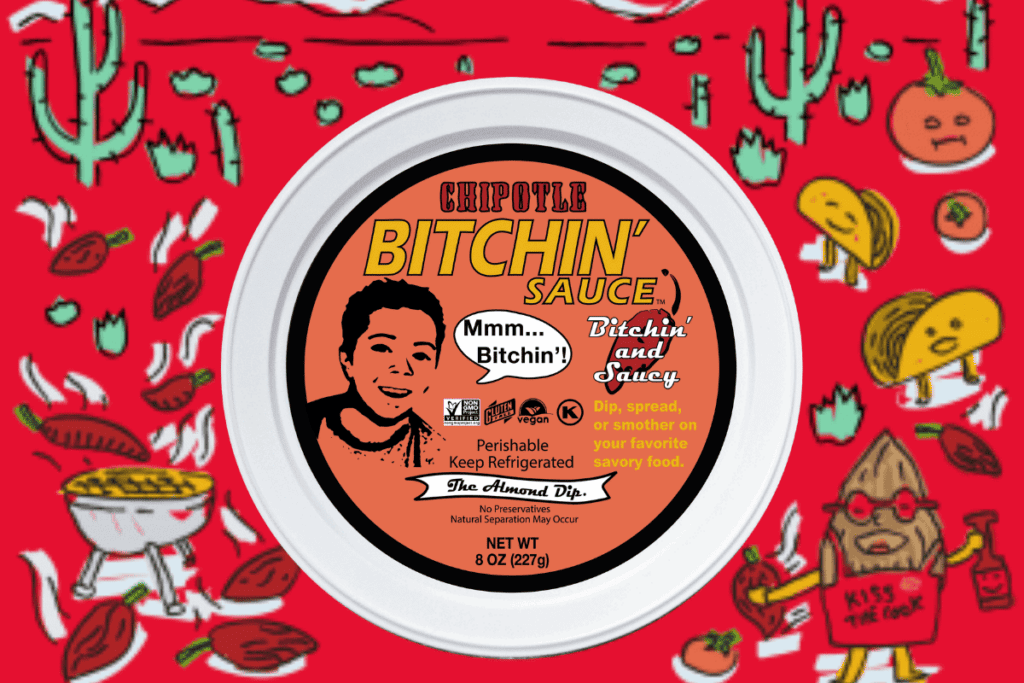 This stuff is seriously addictive! As a nut-based vegan dip, they've got delicious flavors such as chipotle, green onion, cilantro, even spinach artichoke! These are tasty pretty much however you use them, whether as the base for a salad dressing, on sandwiches or wraps, as a chip or cracker dip—the options are limitless!
Lotus Foods Organic Ramen Noodles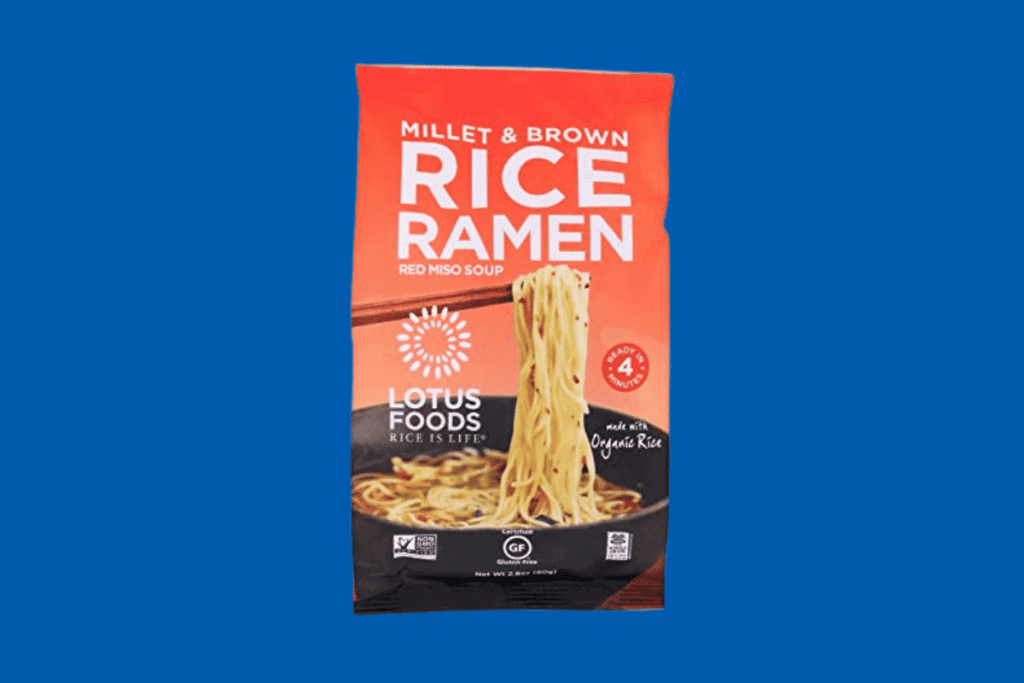 Ramen is such a quick and delicious option, but those cheap ramen cups? Not doing anyone's health any favors. Pick up these delicious and protein-packed noodles instead and throw them in a simple miso broth for an easy and hearty meal!
Gardein Seven-Grain Crispy Tenders
Costco has a lot of Gardein products, which are great for when you're in a vegan junk-food mood (and hey, that just might be all the time!). These tenders are a particularly yummy and easy option to throw in your oven when you don't feel like making anything. Plus, they go great sliced over a Caesar salad!
Don Lee Farms Superfoods Veggie Burger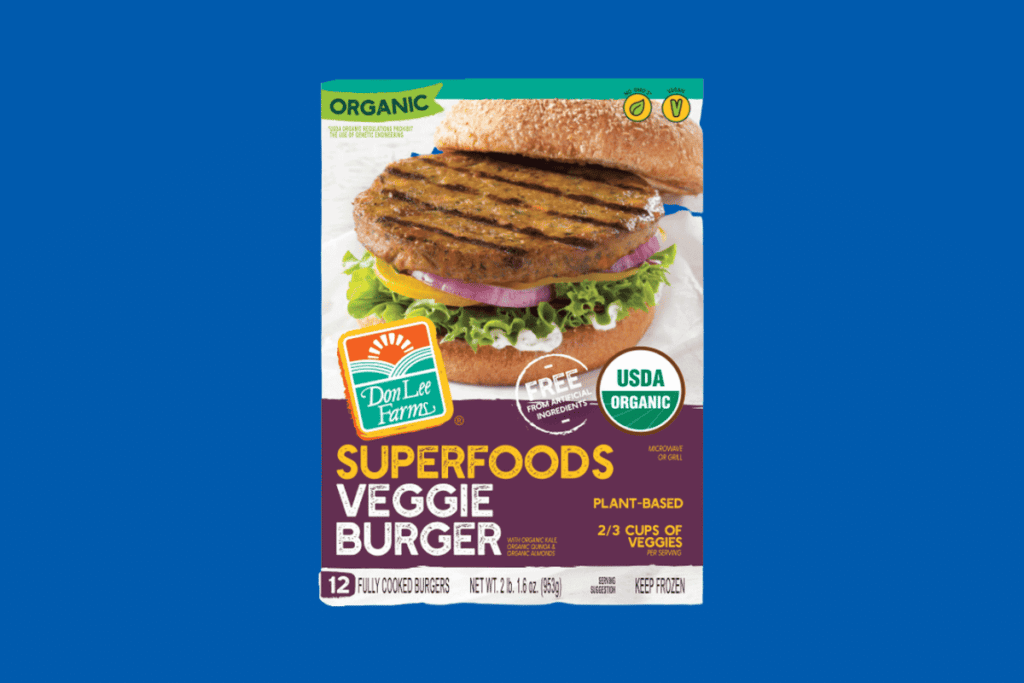 My boyfriend isn't even vegan but he loves these veggie burgers. Plus, they have a nice nutritional punch to them with quinoa, kale, and even almonds! You can find them at most Costco locations in the freezer aisle.
Bonus: Items from the Food Court
Switching gears from vegan products at Costco to vegan items at the food court. While most of the "classics" of the Costco food court are definitely not vegan, there are some solid vegan options there now!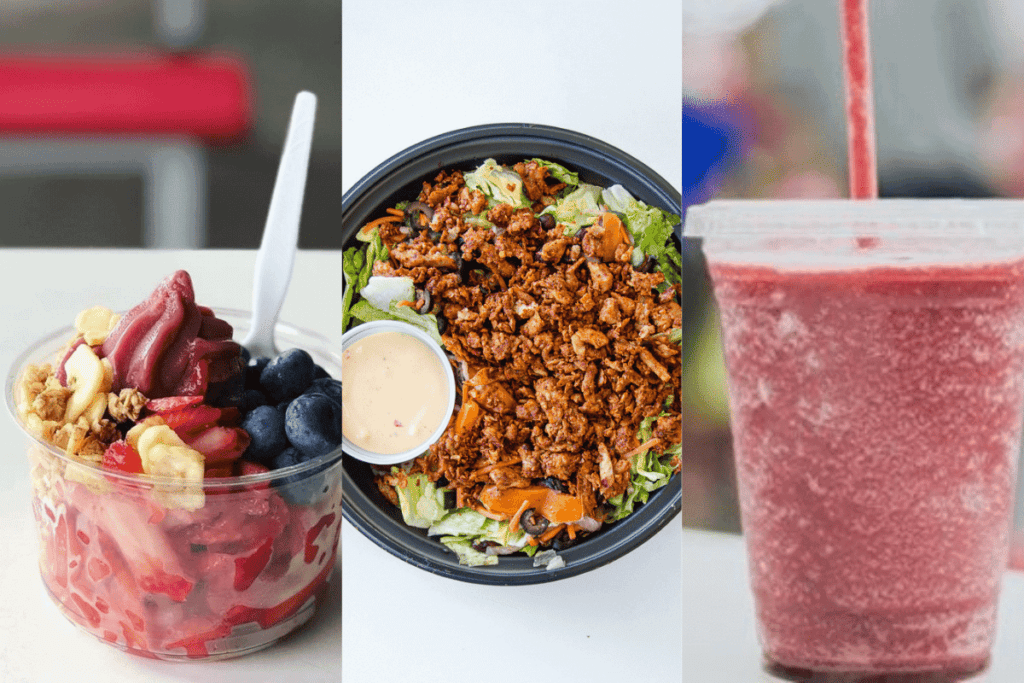 Açai Bowl
This is all vegan except the granola might have honey in it, so it's worth checking if you want to verify that it's 100% vegan. This comes with a lot of nice berries on it, but the açai has a rather sugary taste to it, so this is definitely for those with a sweet tooth like me.
Al Pastor Salad
This salad is surprisingly delicious! It's made with fresh vegetables and a plant-based meat ("al pastor"). While the dressing wasn't vegan initially, it is reportedly now vegan at all locations!
Berry Smoothie
These smoothies should be vegan (or easily made vegan), but you may want to verify that there's no dairy, according to some reports online!
Wrapping Up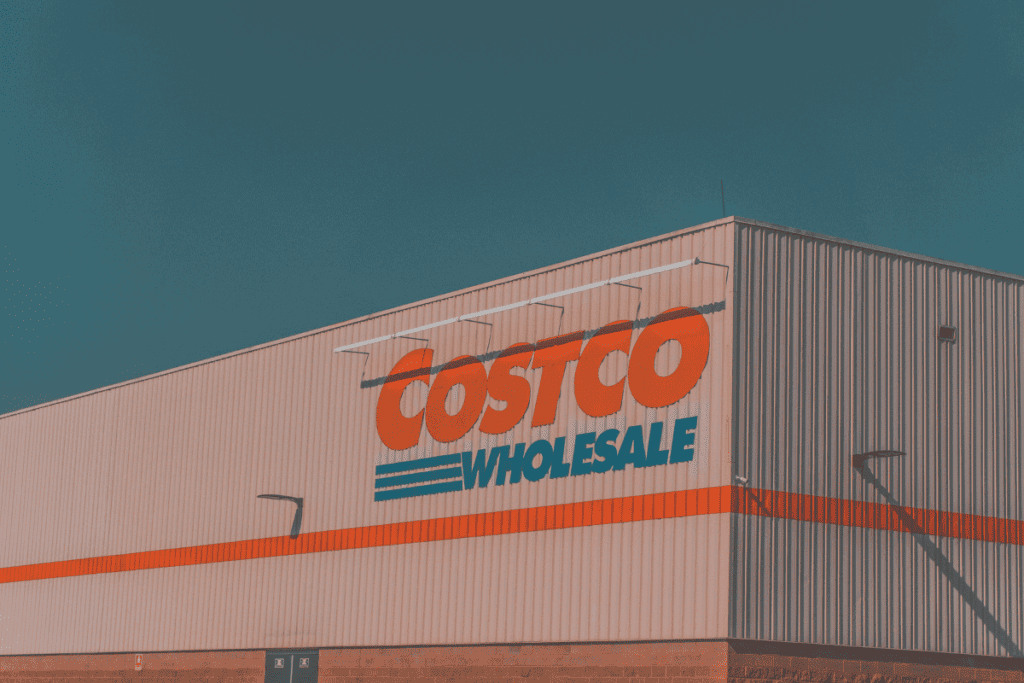 I hope you've discovered some nice new items to try on my "best vegan products at Costco" list! Costco is huge, and there are so many vegan products, so of course, this isn't quite everything. Feel free to let me know if there's something you'd like to add or that you think people would like to try!
Check out more vegan resources below: