Looking for a gift for the vegan in your life this 2021 holiday season? Check out all this vegan gift guide full of ideas for him and her!
Do you have a vegan in your life and you're not sure what to get them this holiday season (or birthday or what have you)? Or hey, maybe you're looking to treat yourself—no shame in that!—but could use some inspiration? Well, don't despair, because Best Served Vegan is here!
This guide will run down 20 great gifts that vegans are pretty much guaranteed to love, including 5 for him and 5 for her. So let's hop into this 2021 vegan gift guide!
20 Vegan Gift Guide for 2021
URCA CWL White Natural Tennis Shoes from Veja
These tennis shoes not only look super dope but also subtly show off your vegan pride with the "V" logo (made out of vegan suede). The upper is made from CWL ("cotton worked as leather," which is organic cotton covered with resin from corn & castor oil), and the laces are 100% organic cotton. The inner lining is made from recycled bottles, and in general, this shoe is composed of organic, natural, and recycled materials. This is the perfect gift for the fashion-conscious friend or relative who's also eco-conscious!
Fair-Trade Coffee
If the vegan in your life is a coffee lover, why not get them some delicious fair-trade coffee? Consider brands like Tiny Footprint Coffee, which is organic and carbon negative, or Equal Exchange Coffee, which is organic and sustainably grown by small-scale farmer cooperatives around the world. Here's a list of fifteen fair-trade coffees so you can find the perfect one for the vegan in your life!
Vegan Face Masks
For better or worse, masks have become a part of daily life for many of us. Luckily, there are many great sustainable, vegan-friendly brands making them. Here's a list of nine from VegNews, including brands like Herbivore Clothing, Vegan Club, and Matt and Nat.
Animal Sanctuary Photography Books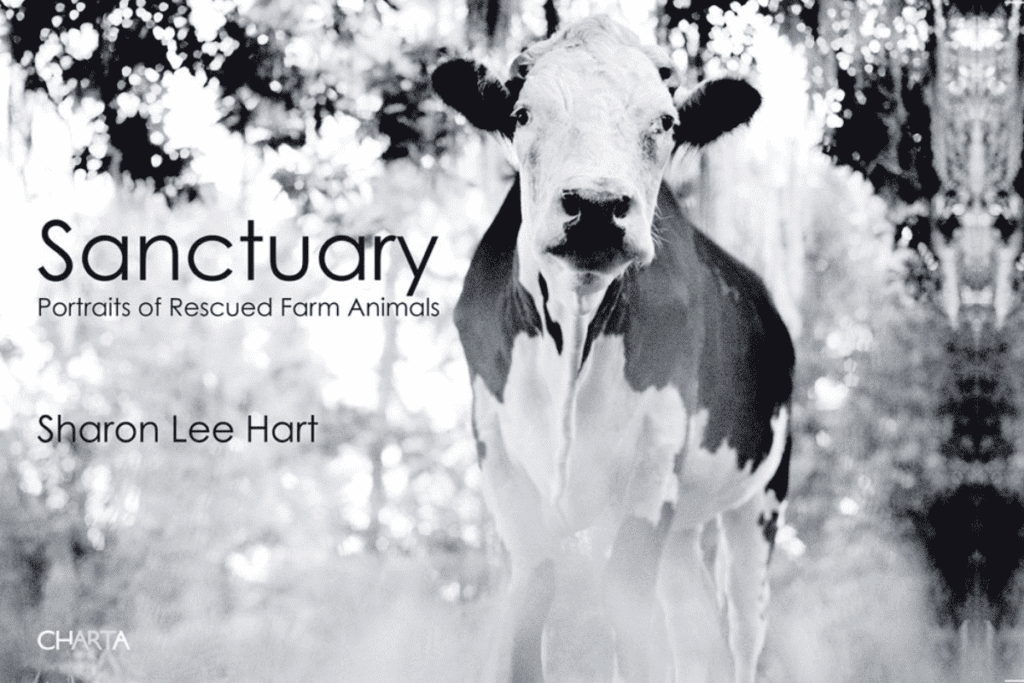 This is a great budget-friendly option on this vegan gift guide! If your giftee is someone who went vegan for the animals, this may be the perfect gift for them. Unfortunately, not everyone has access to animal sanctuaries, but opening up a lovely photography book allows you to feel like you're right there with the animals. Consider Sanctuary by Sharon Lee Hart, Radiant by Traer Scott, or Allowed to Grow Old by Isa Leshko, which you can find reviewed here. You could also make a donation to an animal sanctuary in your giftee's name!
Vegan Meal Delivery Subscription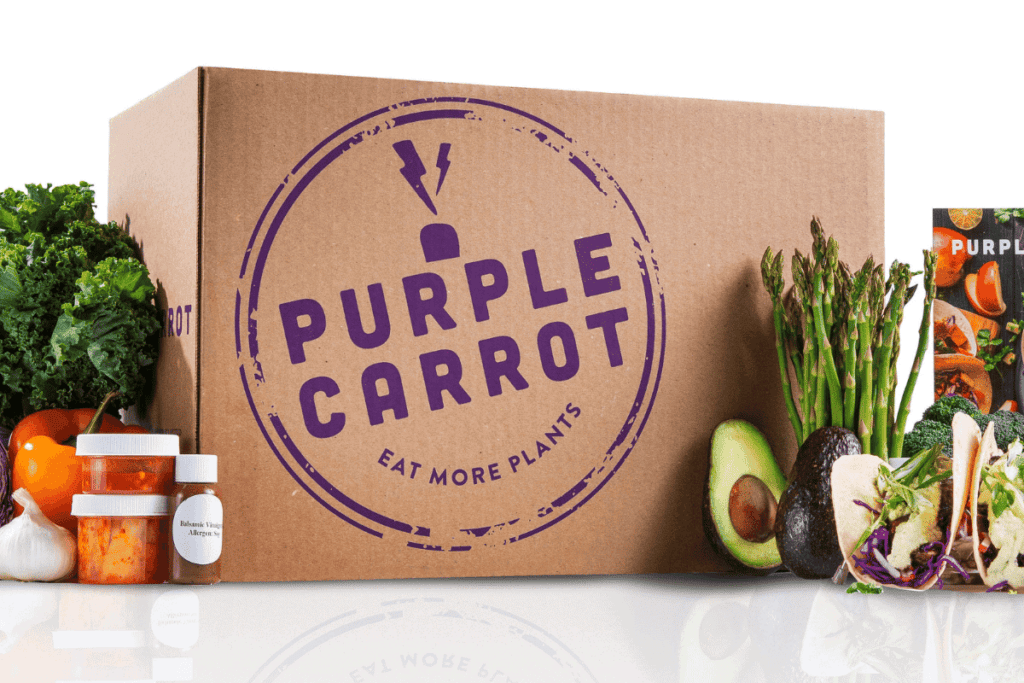 Maybe the vegan in your life is super busy, or maybe they just flat-out can't cook. Either way, gifting a vegan meal subscription can be a huge help! Consider Purple Carrot if they like to cook, or Veestro if they just want meals that are ready for heating and eating.
A Tofu Press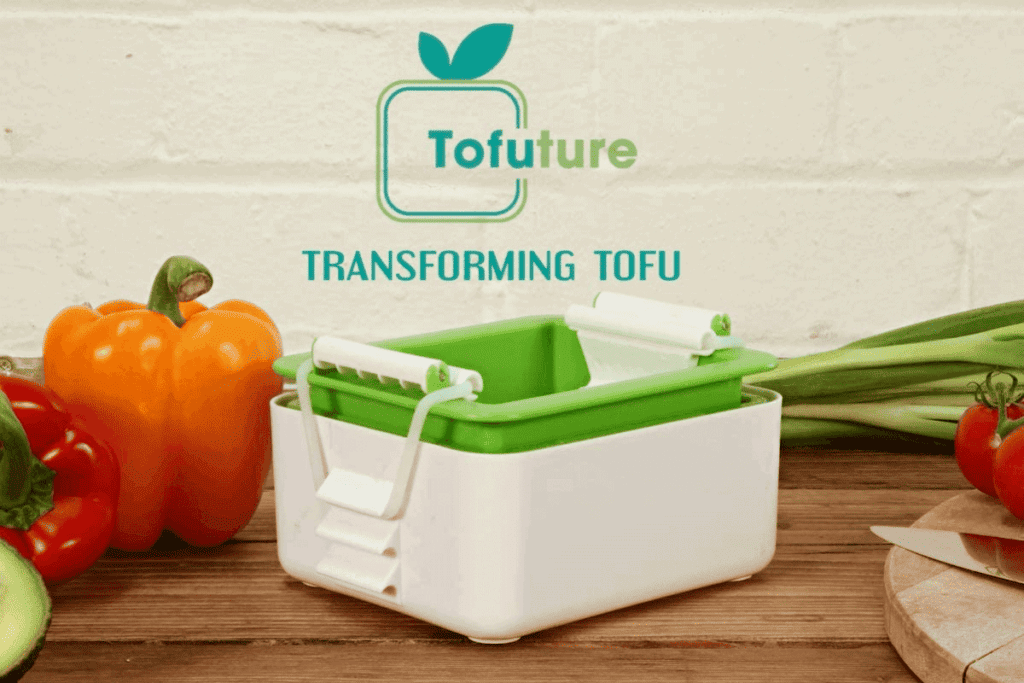 A tofu press is a total gamechanger. It might not be the "sexiest" gift ever, but the vegan in your life will probably thank you for years to come since tofu presses make the process of getting moisture out of tofu a piece of cake. I have a very basic one, but you can get a fancy one like Tofuture's Tofu Press that allows you to leave your tofu to press in the fridge. Plus, you can also get a cheesecloth to make your own tofu or cheese!
Vegan Treats from Karma Bakery
Karma Baker is always vegan and gluten-free, making it perfect for just about anyone. They make fun cakes and other desserts that are sure to make the perfect gift for the vegan in your life with a sweet tooth! Careful browsing their site though because I suddenly got a horrible urge for cake haha!
Vegan Candles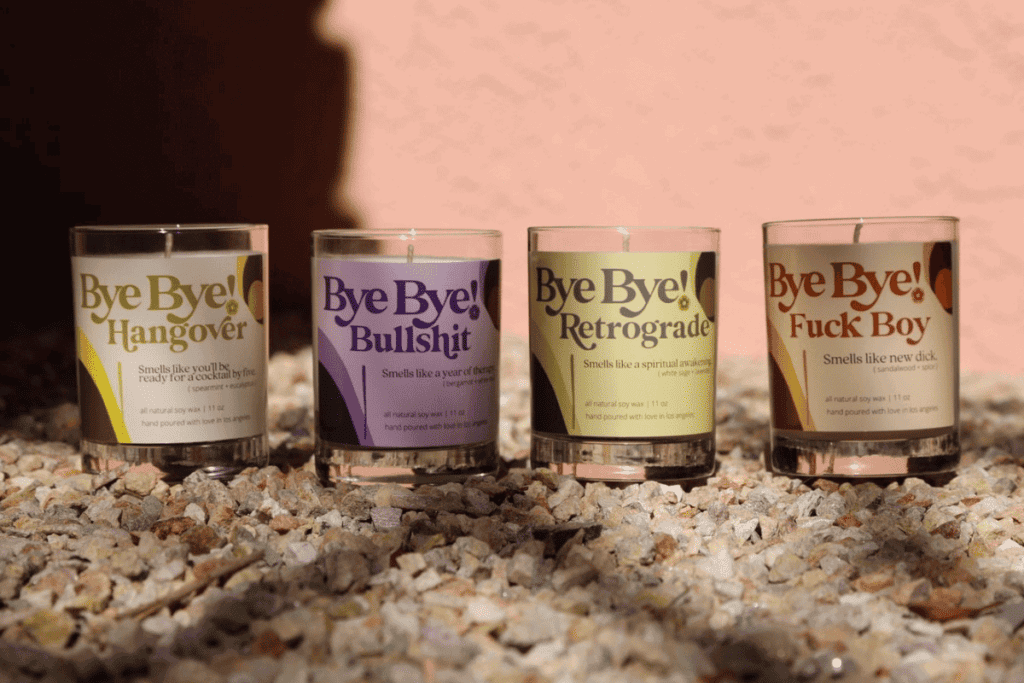 Candles are perfect for setting the mood, but unfortunately, many of them are loaded with sketchy waxes and fragrances that may even be carcinogenic. Gift a candle from a company like Lit Candle Supply or Bye Bye that makes candles only with soy wax, essential oils, and phthalate-free fragrance oil.
Thrive Market Subscription
I've used Thrive Market for a few years now, and it's a nice supplement to my regular grocery shopping. Although I was bummed to see them start selling meat and seafood, they still carry a huge range of vegan products, from vegan fish sauce to Daiya Cheezy Mac. You can easily search by "values," which includes things like "dairy-free" and "vegan." Plus, for every membership, Thrive gives free access to families in need. They also deliver with carbon-neutral shipping.
Vegan Shoes from T.U.K. Footwear
T.U.K. shoes have an entire vegan range and they are a perfect brand for the edgy and stylish vegan in your life. They also tend to have some great sales going. Throughout their site shoes are clearly marked as "vegan friendly." Originally a UK brand that moved to San Diego, California, T.U.K. is famous for its creepers and mixes English style with West Coast punk.
Bonus: Eco-Friendly Swaps
Check out this list of thirteen easy sustainable product swaps for the eco-conscious vegan in your life. From reusable grocery bags and straws to wool-free dryer balls and refillable cleaning products, there's bound to be something that your giftee will appreciate!
Vegan Gifts for Her
La Boîte by La Voûte
This sleek handbag is inspired by the iconic architecture of Paris, "strong in structure yet constructed with the softest, matte vegan leather." Adrienne Houghton's La Voûte bag perfectly showcases why we don't need to use animals' bodies to be the chicest person in the room. It can be worn crossbody or as a shoulder piece with its adjustable belt strap and it features an attached center pouch with a zipper.
CRUISESM Small Vegan Wallet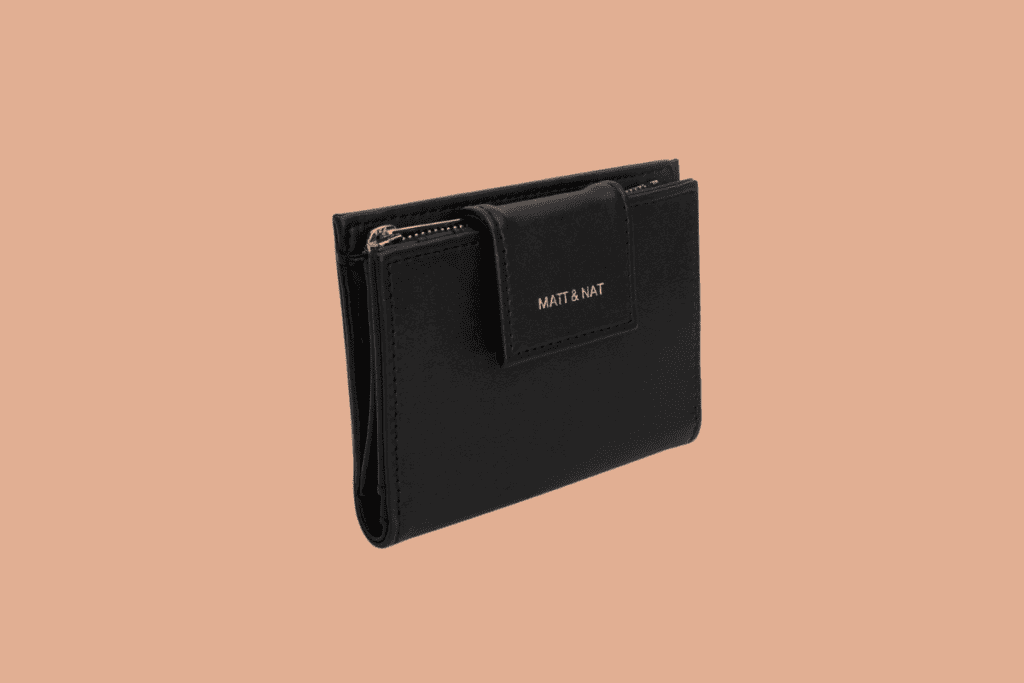 This small vegan wallet is cute yet sophisticated, and its interior is made from 100% recycled water bottles! Matt & Nat is a proudly vegan and cruelty-free company. This small wallet has a tab closure, zippered coin point, three slip pockets, and three card slots, making it perfect for everyday use but chic enough to impress! It also comes in eleven different colors, which makes it easy to match to the person you're gifting it to.
All Y'alls Vegan Jerky
I discovered All Y'alls Foods vegan jerky recently, and fell in love with their chipotle flavor! They also have a teriyaki flavor, a salt & pepper flavor, and even vegan bacon bits. Any of these would make for a great stocking stuffer for a vegan foodie. They would also be a perfect gift to show someone that might be on the fence about going vegan that they can still enjoy some tasty jerky!
A Vegan Watch from La Enviro
La Enviro makes exclusively vegan and cruelty-free products. They have three different watch collections that feature plant-based materials such as mesh or pineapple leather. There are many classic styles and many different color options, making it easy to find one that suits the vegan in your life!
The Beauty Box from Petit Vour
Offering the "crème de la cruelty-free," the Beauty Box from Petit Vour is a curated beauty box that ships monthly and is always vegan and cruelty-free. Each box contains four products with a retail value of at least $50. The boxes are specifically tailored to you or your giftee based on the "beauty profile" that you set up.
Vegan Chocolate from Endangered Species Chocolate
Endangered Species Chocolate helps make the world a better place not only through their delicious chocolate but also by donating 10% of their annual net profits to organizations that help conserve wildlife and their habitats. They use real cacao, fair-trade vanilla, fair-trade cane sugar, California almonds, organic caramel, and other high-quality ingredients. The vegan in your life is sure to love one of their classic bars such as Almonds, Sea Salt + Dark Chocolate or Oat Milk, and Sea Salt + Dark Chocolate. (Just be aware that they do have regular milk chocolate bars as well, which are not vegan).
Vegan Gifts for Him
Vegan Shoes from Bourgeois Boheme, Brave Gentleman, or Doc Martens
Bourgeois Boheme is one of the most established vegan footwear brands. Their shoes are all ethically made in Portugal and designed for durability. They are a proud vegan and cruelty-free company with a wide range of chic shoes for the vegan man in your life. It looks like their site is currently under construction, but you can find their shoes available on Amazon. They have lots of women's designs as well!
Brave Gentleman is another top vegan brand that has been worn by celebrities such as Liam Hemsworth and Joaquin Phoenix. The brand was also named Menswear Brand of the Year and Most Influential Designer by PETA. You can find their wide range of styles here.
Lastly, you can opt for Doc Martens, which has had a vegan range for more than a decade now. The brand sells non-vegan shoes as well, of course, and their vegan materials are synthetic, so they may not be the best choice if your giftee is quite eco/animal-conscious.
Cruelty-Free Aftershave
Unfortunately, many aftershaves, colognes, perfumes, etc. are tested on animals. This is particularly true in China, where animal testing is mandatory. Luckily, however, there are many great vegan brands out there. Consider a nice cruelty-free aftershave for the vegan in your life, from brands such as Eden Perfumes or Dolma Perfumes.
The Wicked Healthy Cookbook
This cookbook by the Sarno brothers Chad and Derek features a foreword by Woody Harrelson. How cool is that?! This cookbook showcases how vegan food can not only be healthy but incredibly delicious. These guys use their lifetime of culinary experience to push vegan cuisine ahead and practice a philosophy of 80% healthy, 20% wicked, which helps promote a more sustainable diet!
Vegan Belts from MooShoes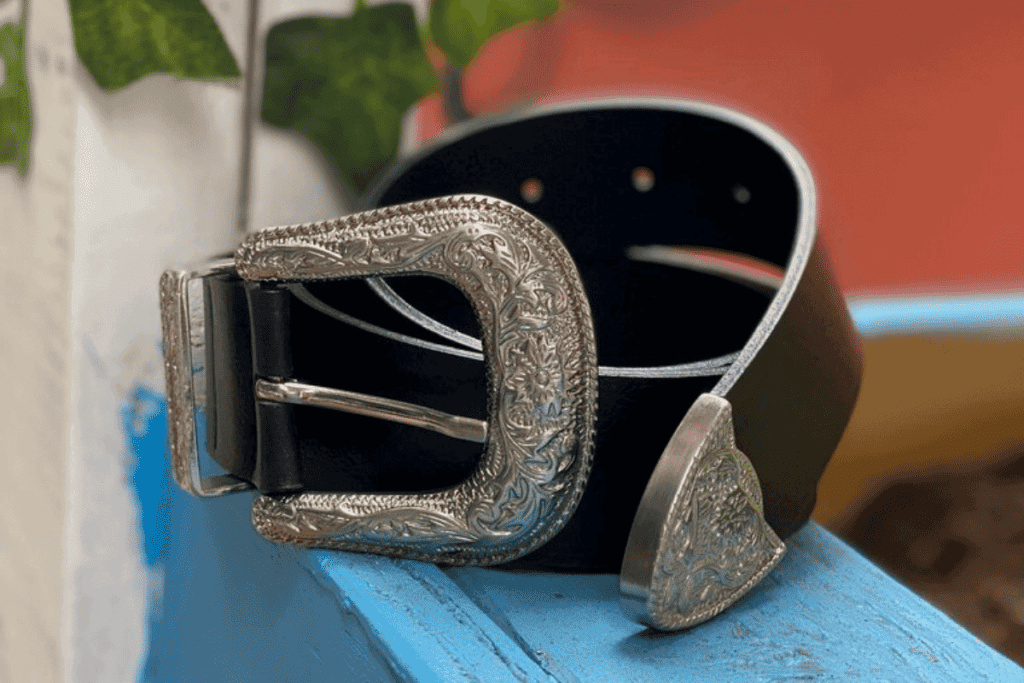 MooShoes is an entirely vegan-owned business with a variety of products from footwear and bags to t-shirts and more. In particular, they have a great collection of belts that will help round out the outfit of the vegan in your life. With over two dozen, you're sure to find one that suits your giftee!
Vegan Hand Cream
Just because he's a man doesn't mean he needs to have dry, cracked hands! Gift him this vegan hand cream from Nécessaire, which is not only free of all animal products but also hypoallergenic and fast-absorbing.
There you have it, twenty awesome gift ideas for the vegan(s) in your life! I hope you were able to find some inspiration in this vegan gift guide. Have any additional gift ideas you'd like to share? Please do so by dropping a quick comment below so this vegan gift guide can be that much better!
And, if you are looking for yummy vegan recipes to add to your routine, check out my recipe archive here! I have recently added many recipes that are perfect for the holidays. Than